Dr Ruth Abbott, St John's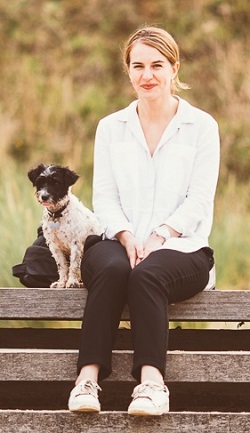 Biographical Information
I am a University Lecturer in the English Faculty, and a Fellow and Director of Studies at St John's College. I did a BA, MPhil, and PhD in English at Clare College, Cambridge, then held a visiting fellowship at Cornell University, USA before starting my first job as a Lecturer and Junior Research Fellow at Worcester College, Oxford. At undergraduate level, I teach practical criticism and critical practice and the literature and history of the 18th and 19th centuries (Part I Papers 1 and 6, Part II Papers 1, 9, and 10, and dissertations on 18th and 19th century topics). At graduate level, I supervise MPhil and PhD students working in textual scholarship and on 18th and 19th century topics, and teach for the MPhils in 18th Century and Romantic Studies and Modern and Contemporary Literature.
In 2015, I was awarded a CUSU student-led teaching award, with a special mention in the supervisor category; in 2016, I received the CUSU award for outstanding lecturing, and in 2018, I received the CUSU award for outstanding supervising; I was awarded a University Pilkington Prize for excellence in teaching in 2019. I have served as the Faculty's Outreach Officer and as a member of the University's Outreach Steering Group; I currently serve on College and Faculty Working Groups on Gender Equality and am a member of our Faculty's Athena SWAN self-assessment team. As a member of the University's Harassment Avoidance Working Group, I helped to develop 'Breaking the Silence', a campaign to improve the prevention, response, support, and investigation of all instances of harassment and sexual misconduct across the collegiate university: https://www.breakingthesilence.cam.ac.uk/. I am a UCU Caseworker and UCU Rep for St John's College.
Research Interests
My research focuses on textual scholarship and 18th and 19th century manuscripts, chiefly writers' notebooks, with a particular emphasis on compositional practices, verse practices, reading practices (including the practice of reading aloud), research practices, the history of scholarship, and the organisation of knowledge. I also pursue such questions on a larger scale in the history of institutions, libraries, universities, and museums. My first book, Wordsworth's Notebooks, is a study of the complex manuscript notebooks used by William Wordsworth and his family; other work on William Wordsworth's versification and compositional practices has appeared in the journals Textual Practice, Memory Studies, The Wordsworth Circle, The Oxford Handbook of William Wordsworth, and Notes and Queries. My second book will be George Eliot and the History of Scholarship, a study of George Eliot's scholarly practices that focuses on her research notebooks and her work in libraries; other work on Eliot's poetry and notebooks has appeared in ELH. I have been working on Eliot's research notebooks for several years through the generous support of an Early Career Fellowship at the Centre for Research in the Arts, Social Sciences, and Humanities (Cambridge) in autumn 2014, a Wallace Fellowship at the Harvard University Institute for Renaissance Studies (Villa I Tatti, Florence) in autumn 2016, and an Andrew W Mellon Foundation Fellowship at the Huntington Library (California) in winter 2017; I will be spending the spring semester 2019 working on this project as Beinecke Library Research Fellow at Yale University. With Michael Rossington (Newcastle), I am co-editing (a) The Poems of Wordsworth, an 8-vol. print edition of all of William Wordsworth's poems for the Longman Annotated English Poets series (Routledge) and (b) The Wordsworth Digital Edition, a digital edition of all locatable manuscripts and lifetime print publications of his poetry that have authority.
Areas of Graduate Supervision
I have supervised graduate work at MPhil and PhD level on Anna Barbauld and empire, 18th century philosophies of language, William Wordsworth's political iconography, Virginia Woolf's reading of Sigmund Freud, Samuel Butler's Erewhon, Charles Dickens's performance manuscripts, Thomas Gray's antiquarianism, Romanticism and medicine, John Clare's poetics, Samuel Taylor Coleridge's notebooks, and the material Bible in the 19th Century. I would be glad to hear from potential graduate students wishing to work with me on any project relating to textual scholarship and/or 18th or 19th century topics.
Selected Publications
Recent and forthcoming publications include:
'Song: Denise Riley in Parts', in Forms of Late Modernist Lyric, ed. Edward Allen (forthcoming from Liverpool University Press, 2019)