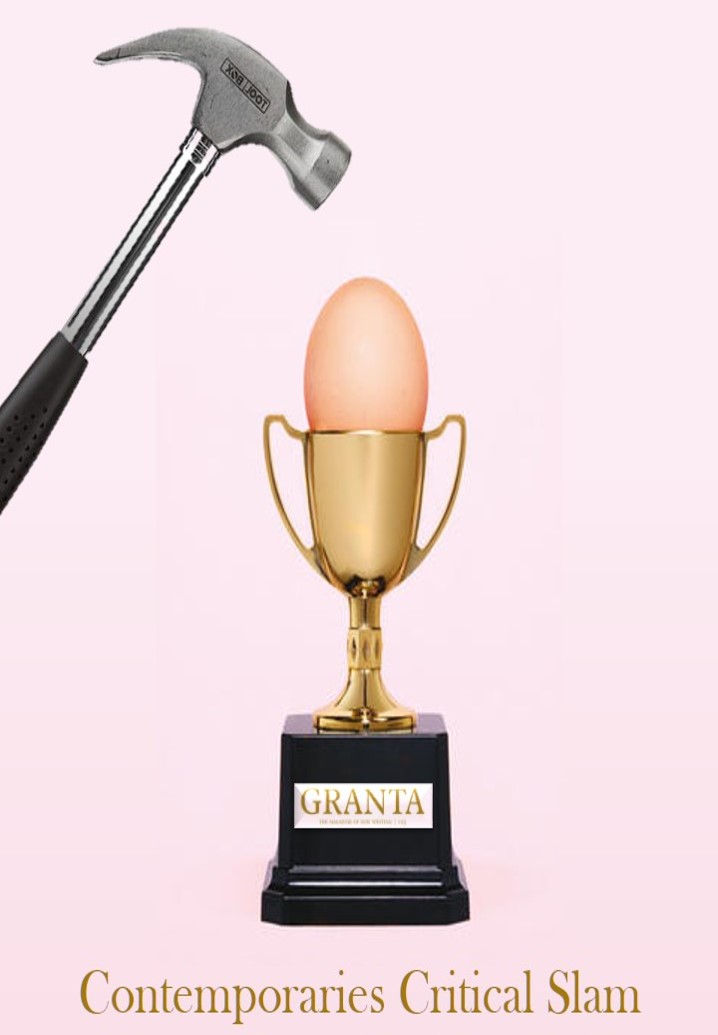 12th JUNE  5-6.30pm
English Faculty, 9 West Road, G06-G07
Granta's recently released issue 123 (The Best of Young British Novelists 2013) makes implicit but nonetheless bold claims about the nature of contemporary writing in Britain. Through its selection of the 'best', it suggests what we should value, who we should watch, and what aesthetic and thematic trends ought to be singled out as the most interesting issuing from the country's current writers.
But do we agree? Is Granta's 'best' really Britain's? Do the authors selected tell us anything novel about the state? Does the selection represent 'Britain' in any meaningful way?
Join us for wine, snacks and a 'balloon debate' on Granta issue 123.
Over the course of the evening, we will discuss the works collected in the issue, tackle the categories 'Best', 'British', and perhaps even 'Young', and discuss the shape and nature of contemporary writing in Britain today.
Join the not-so-polite debate.
Copies of Granta 123 are available to borrow or buy at a reduced rate from the desk at the English Faculty Library.
To register for the event email your name and affiliation to:
contemporaries at english.cam.ac.uk.
 For more discussion see our 'Conversations' page