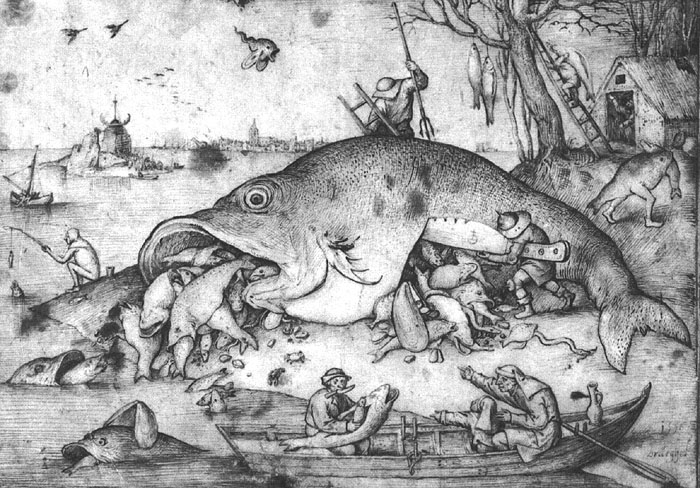 My last blogpost touched on the subject of trolling. Another diverting/infuriating form of digital textuality is the phishing email–the letter which tries to persuade you to give away all your numbers and passwords in order to spike your system, compromise your online security, or relieve you of significant sums of money. The etymologists link the word 'phishing', predictably enough, with fishing, angling for personal information (the OED dates its arrival to 1996), but explain that it's probably been crossed with 'phreaking'–an older scam for getting free telephone calls (dating back to 1971).
This morning members of the University of Cambridge were taken on a particularly creative phishing trip:
"Dear Staff/Student,
As phishing schemes become more sophisticated, with phishers being able to convince up to 50% of recipients to respond, it has become increasingly important for the Webmaster of The University of Cambridge to upgrade the University's Webmail server to the new and more secured 2013 version.
This will enable your webmail take a new look, with virus protection and anti-spam Security. You are advised to verify and upgrade your account to the University's 2013 latest Webmail version to enable recommended advanced features.
To verify your account, please click and follow the verification link below for the required upgrade or simply copy and paste the link into your web browser;
[link deleted, for obvious reasons]
To ensure full protection of your account, please take a few minutes now – it could save you a lot of time and frustration later."
It's ingenious, isn't it? Shades of Shakespeare's Iago, pretending that he wants to keep Othello from harm at the same time as he destroys his marriage and his mind. I particularly like 'with phishers being able to convince up to 50% of recipients to respond'–such modesty!