Dr Jason Scott-Warren, Faculty of English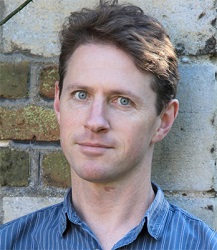 Biographical Information
I studied English at Jesus College, Cambridge, and went on to become a graduate student and a Research Fellow there. From 1998-2004 I was a lecturer at the University of York, where I set up the Centre for Renaissance and Early Modern Studies; in 2004, I was appointed to a lectureship at Cambridge and a Fellowship of Gonville and Caius College. I did my PhD under the supervision of Warren Boutcher on books as gifts at the Elizabethan and Jacobean courts; this formed the basis of my first book. Since then, I have written numerous studies of early modern literature in circulation, as well as broader accounts of the relationship between writing and cultural history; for the latter, see my second book, Early Modern English Literature (2005). I am currently Director of the Cambridge Centre for Material Texts, an initiative aimed at bringing people from across the University together to talk about the embodied forms of the sources they study. I am working on a new book about Shakespeare's first documented reader, and co-editing (with Andrew Zurcher) a collection of essays on relationships between reading, writing and eating.
Research Interests
Early modern literary and cultural history; histories of reading/of the book; textual/manuscript studies; writing and the self; literature and anthropology; materiality; the literatures of London.
Areas of Graduate Supervision
English and European Renaissance literature; early modern cultural history/cultural geography; history of reading; history of the book; early modern textual circulation; anthropological approaches to literature; material texts and material culture; writing and the self. Contributes to teaching and/or supervision for the Medieval and Renaissance Literature MPhil.
Selected Publications
'Meet the Chillesters: The Printed Counterfeit in Early Modern London', English Literary Renaissance (forthcoming)
'Nashe's Stuff', in Andrew Hadfield, ed., The Oxford Companion to English Prose, c. 1500-1640 (Oxford: Oxford University Press, 2013), 204-18
'Was Elizabeth I Richard II?: The Authenticity of Lambarde's "Conversation"', in Review of English Studies (2012)
'What Can We Learn from Early Modern Drama?', Historical Journal 55/2 (2012), 553-62
'Reading on the Threshold', in Subha Mukherji, ed., Thinking on Thresholds: The Poetics of Transitive Spaces (London: Anthem Press, 2011), 57-72
'Unannotating Spenser', in Helen Smith and Louise Wilson, eds, Renaissance Paratexts (Cambridge: Cambridge University Press, 2011), 153-64, 250-4
'Books in the Bedchamber: Religion, Accounting and the Library of Richard Stonley', in John N. King, ed., Tudor Books and Readers (Cambridge: Cambridge University Press, 2010), 232-52
'Reading Graffiti in the Early Modern Book', in Huntington Library Quarterly 73 (2010), 363-81
Early Modern English Literature (Cambridge: Polity Press, 2005)
Tudor Drama Before Shakespeare, multi-author essay collection co-edited with Lloyd Kermode and Martine van Elk (Basingstoke: Palgrave, 2005)
Oxford Dictionary of National Biography, articles on John Harington of Stepney, Sir John Harington and Gabriel Harvey (2004)
'When Theaters Were Bear-Gardens; or, What's at Stake in the Comedy of Humors', Shakespeare Quarterly 54.1 (2003), 63-82
'Harington's Gossip', in Tom Freeman and Susan Doran, eds, The Myth of Elizabeth (Basingstoke: Palgrave Macmillan, 2003), 221-41
Sir John Harington and the Book as Gift, Oxford University Press (2001)
'News, Sociability and Bookbuying in Early Modern England: The Letters of Sir Thomas Cornwallis', The Library, 7th ser., 1 (2000), 377-98
'Reconstructing Manuscript Networks: The Textual Transactions of Sir Stephen Powle', in Alexandra Shepard and Philip Withington, eds, Communities in Early Modern England (Manchester: Manchester University Press, 2000), 18-37
'Sir John Harington's Life of Ariosto and the Textual Economy of the Elizabethan Court', Reformation 3 (1998), 259-301
'The Privy Politics of Sir John Harington's New Discourse of a Stale Subject, Called the Metamorphosis of Ajax', Studies in Philology 93 (1996), 412-42