11 November 2015, 9.30-5
Darwin Room, Pitt Building, Trumpington St, Cambridge
This event will bring together people from all stages in the production cycle of the academic book, from authors and publishers to booksellers, librarians and readers, to consider the past, present and future of scholarly communication. How did the academic book come to take the form in which we know it today? What should we cherish and what should we loathe in the academic book? And, as we start living our intellectual lives online, what does the future hold for scholarship in this form?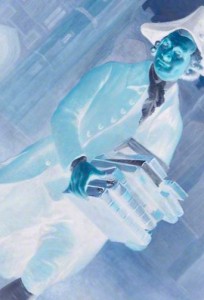 Speakers will include: Richard Fisher (former Managing Director of Academic Publishing at Cambridge University Press), Rupert Gatti (Faculty of Economics/Open Book Publishers), Anne Jarvis (University Librarian, Cambridge University Library), Danny Kingsley (University of Cambridge, Office of Scholarly Communication), Peter Mandler (Faculty of History, President of the Royal Historical Society), Samantha Rayner (Senior Lecturer in Publishing, UCL), Alison Wood (Mellon/Newton Trust Postdoctoral Fellow, CRASSH).
Sponsored by the AHRC-funded 'Academic Book of the Future' project, Cambridge University Press and the Cambridge Centre for Material Texts, this one-day colloquium will form part of a week of events and exhibitions taking place across the country.