There has been a small bounce for the CMT website in the wake of the identification of Milton's copy of the first folio of Shakespeare: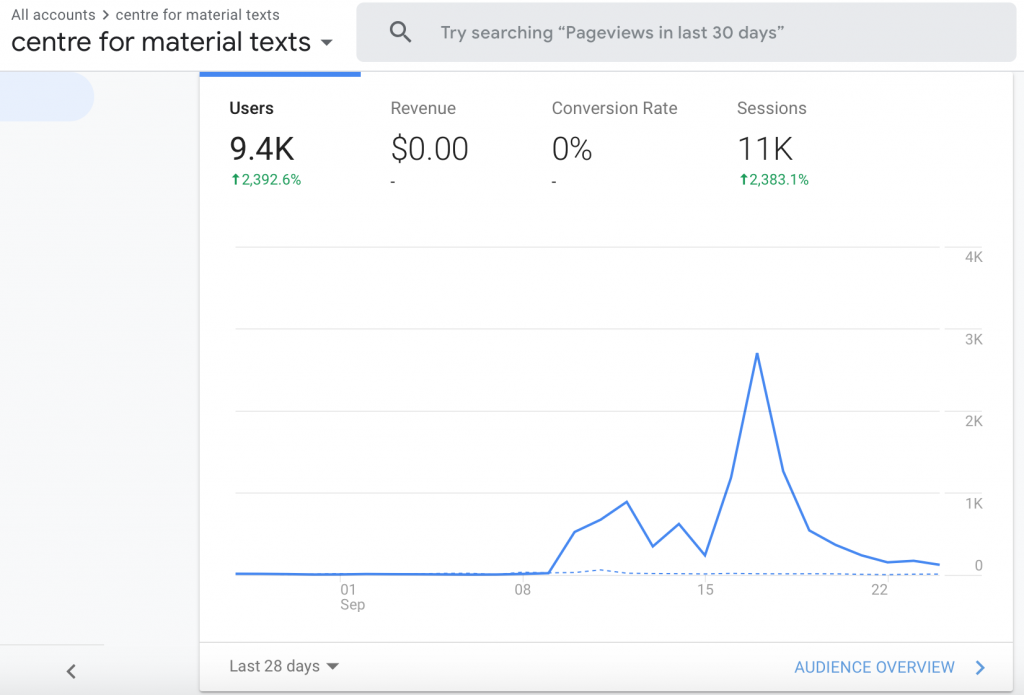 The amount of press coverage given to the discovery, since the news was first disseminated by The Guardian last week, has been astonishing. Claire Bourne has collected some of it here, but hasn't yet added articles from Germany, Italy, Mexico and elsewhere. We made it to the front page, 'above the fold', of the Philadelphia Inquirer, and were offered as a sign that 'it wasn't all bad' (despite Boris and rising tensions in the Middle East) on the first page of 'The Week'. There was also some radio coverage, on NPR in the US and 'Front Row' in the UK. Commentators were particularly interested in the role of digital scholarship in the dissemination and approval of the find, and there was some effervescent writing about just how 'totally and thoroughly awesome' the survival of this book is.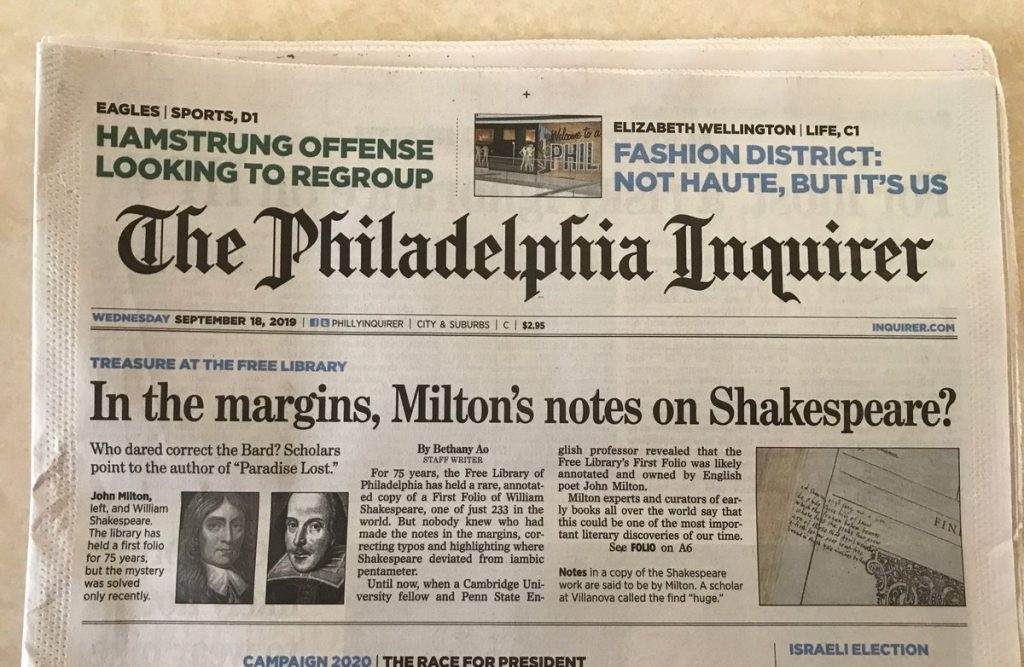 Things are now quietening down, so there's a bit of time for us to catch our breaths and start on the hard work. Claire and I are going to collaborate on putting the full story together–hammering out the evidence for the identification, establishing whatever can be established about the dating of the annotations, and thinking about their broader implications for readers of Shakespeare, Milton, and both together. It promises to be fun but also pretty demanding! Watch this space for further developments.