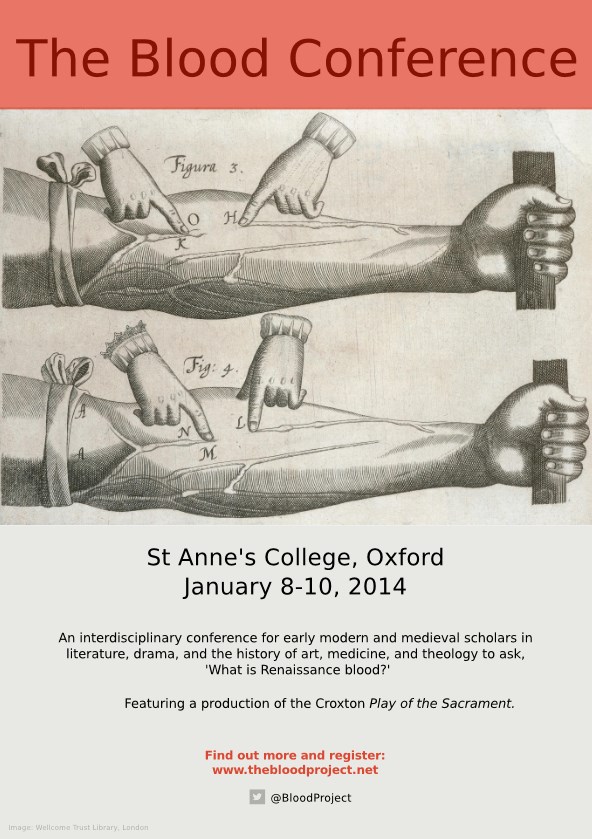 In January Dr Bonnie Lander Johnson convened The Blood Conference: Theories of Blood in Late Medieval and Early Modern English Literature and Culture at St Anne's College, Oxford.
The conference forms part of The Blood Project, a collaboration of scholars from a range of disciplines investigating the complex idea of blood. The two and a half day conference aimed ask: 'What is Renaissance blood?' – tracing it's lines of influence and significance through literature, theology, history, art history and medical history.
The conference included an art exhibition, blood material from the Wellcome Trust's collections presented by the trust's archivists, and a staging of The Croxton Play of the Sacrament directed by Elisabeth Dutton.

Follow the Blood Project on twitter @BloodProject