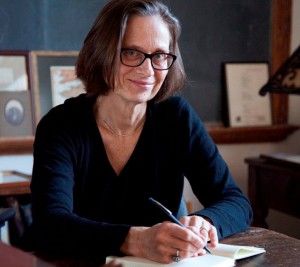 Lydia Davis gives the 2016 Graham Storey Lecture on Monday 2 May, at the Faculty of English.  The title of her lecture is "Bob, Son of Battle: Translating a Children's Classic from English into English".  The lecture starts at 5pm and all are welcome.
Lydia Davis is an acclaimed American fiction writer.  She has won the Man Booker International Prize and is a recipient of a MacArthur Fellowship.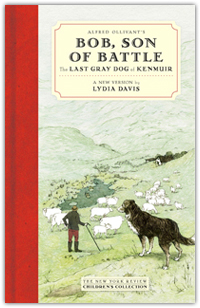 Her most recent work includes a collection of stories, Can't and Won't (2015) and a novel, The End of the Story (2014).  She has translated Marcel Proust's Swann's Way and Gustave Flaubert's Madame Bovary, among other works.
Professor Davis's desire to modernize Bob, Son of Battle (titled Owd Bob in the UK edition) sprang from her memories of first reading the book as a child and her concern that one of the greatest dog stories ever written was "disappearing from reading lists and from conversations about children's books" because its use of Cumbrian and Scottish dialect made it difficult for contemporary children to read.