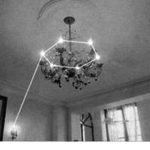 Dr Sophie Seita, a Junior Research Fellow at Queens' College, Cambridge, will perform her short play "Les Bijoux Indiscrets", the second in a series of keenly unfaithful 'translations' of Enlightenment tragedies and pseudo-scientific texts of the period, at Issue Project Room in New York.
Props and set by Emmy Catedral.
Performed by an all-female cast:
Corina Copp
Lucy Ives
Wendy Lotterman
Sophie Seita
Ada Smailbegovic
Jocelyn Spaar
Bridget Talone.
17 December 2016, 7.30pm, Issue Project Room, 22 Boerum Place, Brooklyn, New York.
Hosted by Cecilia Corrigan.