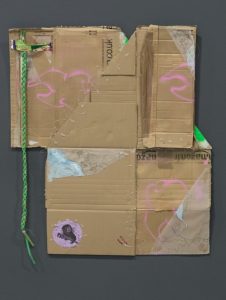 Hosted by Sophie Seita
Readers: Caspar Heinemann, Luke McMullan, and Wendy Lotterman
Caspar Heinemann is an artist, writer and poet based in Berlin. They are interested in queer mysticism, critical eco-poetics, and countercultural aesthetics. Recent events include readings at the Serpentine Miracle Marathon, Gallery of Modern Art, Glasgow, and Basis voor Aktuele Kunst, Utrecht. They have recently exhibited at the Museum of Modern Art in Warsaw, Cell Project Space, London, and Kevin Space, Vienna. Their first book, a homo-pastoral epic poem set in a near-future Thames Estuary, is forthcoming from Vile Troll Books.
Luke McMullan is a writer from Belfast, Northern Ireland. He lives in New York. He is the editor of New York Stock and was curator of the unAmerican Activities reading series and the Segue reading series. His work has recently been published in Datableed, Cordite Poetry Review, and Asymptote.
Wendy Lotterman's first chapbook Intense Holiday was published in 2016 by After Hours Limited; it is available for download from academia.edu or upon request. More recent work has been appeared in Prelude, The Literateur, and is forthcoming from BOMB. She is in her second year of a PhD in comparative literature at NYU.