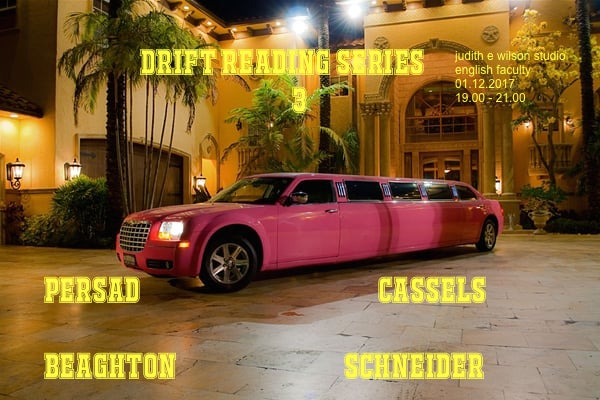 JUDITH E. WILSON STUDIO, ENGLISH FACULTY, 9 WEST ROAD, 1ST DECEMBER, 19.30 – 21.00 P.M.
DRIFT READING SERIES #3: CASSELS / PERSAD / SCHNEIDER / BEAGHTON
'all life is just a game for metal,
my chemist says, from wolfish
gloopy kills way down to you,
dear bacterial reader'
READINGS BY:
IMOGEN CASSELS
JOE PERSAD
KATE SCHNEIDER
KRIS BEAGHTON
The DRIFT reading series is an ongoing set of events introducing new writers from Cambridge and beyond. Some wine will be provided, but BYOB too. All welcome.