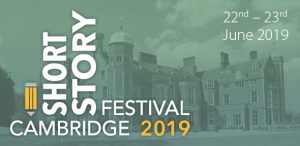 In the second year of the University of Cambridge Centre for Creative Writing's partnership with the BBC we will celebrate the short story through a wide range of events with award-winning authors, publishers, agents and judges.
There will be talks, workshops, panel discussions and conversation with authors including Tessa Hadley (in conversation with Dame Gillian Beer), Adèle Geras, Sophie Hannah, Daisy Johnson, Leone Ross and many more. We will also be celebrating the success of our students and hearing about how emerging writers have navigated the world of prizes and publishers.
Link to Cambridge Live to find out more about the programme and to book tickets.
Link to Cambridge Short Story Festival website to find out more about the authors and the festival.