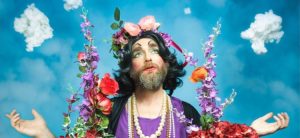 'Baby, I am the garbage.'— James Schuyler
Queer trash in a profusion of permutations, inhering in trash or adhering to queerness, in any case soiled and impure, gorgeously stained, promiscuous, perhaps, certainly fabulous, certainly sustainable.
An evening of queer trash-themed performances by:
Timberlina (Mother's Ruin)
Owen G Parry (Fan Riot)
Roy Claire Potter (Shady Dealings With Language)
Organiser and emcee for the evening: Dr Diarmuid Hester. Supported by the University of Cambridge Public Engagement Starter Fund.
Tickets and info: https://www.junction.co.uk/queer-trash