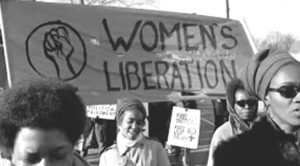 'Women Beat Poets and the Naropa Archive: Rewriting an American Experimental Lineage'
Filmmaker Melody London in conversation with poet Emma Gomis
A Re- Interdisciplinary Network online screening/seminar (via Zoom)
Tuesday 1 December, 5pm-6.30pm
For further information about the event: http://www.crassh.cam.ac.uk/events/29478
To register, contact: clef3@cam.ac.uk
Filmmaker Melody London will screen excerpts from and discuss her current feature documentary-in-progress, the untold story of the women involved in the Beat poetry movement and related US experimental arts scenes in the 1960s and 70s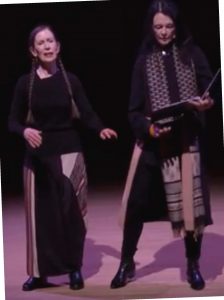 in conversation with
Emma Gomis, who is co-editing an anthology of poetry with Anne Waldman, founder in 1974 (with Allen Ginsberg, Diane di Prima, John Cage, and Chogram Trungpa Rimpoche ) of Naropa (University) and the Jack Kerouac School of Disembodied Poetics, in Boulder, Colorado.
London and Gomis are both working as artists to respond to and share this archival legacy: one in film, the other in print.
About the Speakers
Melody London is an award-winning editor and filmmaker based in New York. She edited Jim Jarmusch's early films (Stranger Than Paradise, Down By Law, Mystery Train, Coffee and Cigarettes), then films for Laurie Anderson, David Byrne, Peter Sellars, Richard Foreman, and Sundance award-winning films for Rebecca Miller, Frank Whaley and Terry Zwigoff, among others. Her film-in-progress, A Woman Has, A Woman Hasn't features the community of female poets who were also the artist partners and wives of such famous names as Gary Snyder, Robert Creeley and Amiri Baraka, of the East and West Coast American poetry scene, many of whom Melody has filmed in the last few years, as wry, entertaining, artistically-inspiring older women. They have also shared their personal archives with her (eg from performances at the St Marks Poetry Collective in the East Village and experimental films they made themselves), and London has been given 400 hours of archival video from Naropa University's collection. The poet Allen Ginsberg, one Naropa's founders, believed that all the readings and classes that took place at Naropa should be filmed. This combined archival and contemporary footage revises perceptions of the Beat poets and their legacy, going far beyond simply putting women back in a historical picture from which they had been left out, as the female artists' intercut younger and older selves make it also a provocative film about memory, identity, the canonical narratives of history, and poetry as an approach to life – as relevant now as then. The project is funded by the J.M. Kaplan Fund, Allen Ginsberg's Committee on Poetry, and the National Endowment for the Arts.
Emma Gomis is is a Catalan American essayist, poet, editor and translator, and the cofounder of Manifold Press. Her texts have been published in Denver Quarterly, The Brooklyn Rail, Entropy, Asymptote, and Vice Magazine among others and her chapbook Canxona is forthcoming from b l u s h lit. She was selected by Patricia Spears Jones as The Poetry Project's 2020 Brannan Poetry Prize winner. She holds an M.F.A. in Creative Writing & Poetics from Naropa's Jack Kerouac School of Disembodied Poetics, where she was also the Anne Waldman Fellowship recipient and is currently pursuing a Ph.D. in criticism and culture at the University of Cambridge. Emma spent the summer of 2020 and lockdown periods working closely with Anne Waldman. Before lockdown they travelled to Mexico City to conduct poetry workshops in a the Women's Prison in Santiaguito de Almolaya with a group called RIZOMA. They also wrote two chapbooks, Goslings to Prophecy and A Punch in the Gut of a Star, which will be published in 2021. They are currently working on putting together an anthology of transcripts taken from the Naropa Audio Archive called New Weathers which is forthcoming from Nightboat Press in 2021.
The Writing and Poetics Audio Archive Collection at the Naropa University Archives, a collection of national and international literary and historic importance, consists of recordings of readings, lectures, workshops, seminars, panels, and performances by poets and writers representing a wide range of schools and movements, including the New York School, Black Mountain School, Black Arts Movement, the San Francisco Renaissance, the Umbra group, the Nuyoricans, the L=A=N=G=U=A=G=E poets, and the Beats, as well as several generations of their artistic progeny. Recent efforts to digitize and preserve the collection with the mission of enhancing the appreciation and understanding of postwar American literature and its role in social change, cultural criticism, and the arts, supported by grants from the NEA, NEH, Save America's Treasures, and the GRAMMY Foundation, have so far led to 2000 hours of analog recordings being made digitally available.  To listen to the Naropa University Audio Archive, click here.