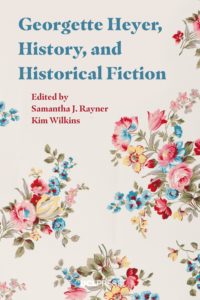 Georgette Heyer, History, and Historical Fiction  is the first ever volume of essays on Georgette Heyer.  Tom Zille's chapter is enitled 'Georgette Heyer and the language of the historical novel'.
Link to the Panel recording
  (The recording will be released on the day of publication, Thursday 25 February.  It is listed on Eventbrite with a ticket price, but the code "heyerfan" will allow free access to it.)
Tom Zille  is a PhD researcher at the University of Cambridge (Faculty of English and Wolfson College).