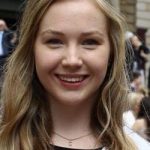 Katherine Dixon has successfully been selected as one of this year's 15 TV PhD candidates (a scheme developed by the Edinburgh TV Festival in partnership with the AHRC).
Of the 15 TV PhD Delegates, 6 will be chosen to pitch their ideas for a television production based on their research to a panel of commissioners at the Edinburgh TV Festival this summer.
Here is the press release:
EDINBURGH TV FESTIVAL SELECTS 2021 TV PHD DELEGATES
The charitable arm of the UK's most prestigious TV industry event, The Edinburgh TV Festival (ETF) brought to you by YouTube and Screen Scotland, today announced the 15 successful candidates that have been selected for its talent schemes. TV PhD run in partnership with the Arts and Humanities Research Council (AHRC).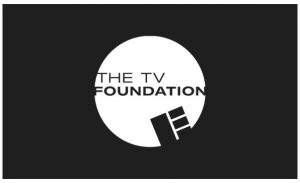 TV PhD is one of three schemes taking place alongside ETF run by The TV Foundation; the Festival's charity with a mission to identify and nurture the next generation of talent from all backgrounds.
TV PhD is a joint venture between the TV Foundation and the Arts and Humanities Research Council (AHRC). It gives 15 early career researchers an intensive introduction to TV to equip them with the tools to work in or with the TV industry once they have completed their PhDs.
Previous and current speakers on the programme include commissioners and executives from broadcasters including the BBC and Nat Geo and independent production companies including Nutopia, Plimsoll Productions and Lion Television.
Sarah Vignoles, Talent Schemes Director, The TV Foundation, says: "Every year I am thrilled by the diversity of thought and ambition that all our TV Foundation delegates have to offer, and this year is no different. Fresh perspectives are what keep the TV industry ticking and I look forward to seeing our TV PhD cohort use their skills and expert knowledge to invigorate the industry from the ground up"
The Arts and Humanities Research Council (AHRC), part of UK Research and Innovation, funds internationally outstanding independent researchers across the whole range of the arts and humanities: history, archaeology, digital content, philosophy, languages and literature, design, heritage, area studies, the creative and performing arts, and much more.
The quality and range of research, supported by AHRC, works for the good of UK society and culture and contributes both to UK economic success and to the culture and welfare of societies across the globe.
Taking part in TV PhD 2021 are:
John Blackmore, University of Exeter and University of Bristol
Katherine Dixon, University of Cambridge
Hattie Hearn, University of East Anglia
Georgia Holly, University of Southampton
Laurie Hutchence, School of Archaeology, University of Oxford
Jimmy, Johnson, University of Stirling
Mary Ononokpono, University of Cambridge
Emily Peirson-Webber, University of Reading
Hallam Roffey, University of Sheffield
Charlotte Slark, Queen Mary University London/V&A Museum of Childhood
Alice Tofts, University of Nottingham / Imperial War Museums
Jessica Venner, University of Birmingham
Amy Wilcockson, University of Nottingham
Isabel Wiltshire, University of Bristol
Emmanuela Wroth, Durham University and Bowes Museum
Link to further information about the Edinburgh TV Festival.