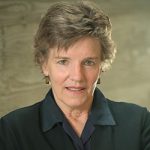 Pop up Judith E Wilson Poetry Event!
Come and join a pop-up poetry reading event in honour of this year's Judith E Wilson Poetry Fellow, Jeanne Heuving.
Wednesday 8th June, 5 pm. – 7 pm.
SR24, English Faculty Building, 9 West Road, Cambridge.
All welcome.
Jeanne Heuving will read from her work, along with readings by Holly Corfield Carr and Drew Milne.
Jeanne Heuving is the author of the poetry books TRANDUCER (Chax Press) and MOOD INDIGO (selva oscura press) and the cross genre work
Incapacity
(Chiasmus Press). Other works include her recent book: 
Nathaniel Mackey, Destination Out: Essays on His Work (Contemporary North American Poetry
, 2021). Her critical and scholarly writing includes
The Transmutation of Love and Avant-Garde Poetics
(Modern and Contemporary Poetics series, University of Alabama Press) and the co-edited collection of essays
Inciting Poetics: Thinking and Writing Poetry
(Recencies Series, University of New Mexico Press). Heuving is a professor in the Interdisciplinary Arts and Science program at the University of Washington (UW) Bothell and is on the graduate faculty in the English Department at UW Seattle. She founded the MFA in Creative Writing & Poetics at UW Bothell and served as its first director. She is the current Judith E Wilson Visiting Fellow.
Holly Corfield Carr's poems have mostly recently been published in Poetry, Poetry Review and The Happy Hypocrite, broadcast on BBC Radio 4 and installed at the roots and crown of an ash tree for the Hayward Gallery. Her writing has received a Society of Authors' Eric Gregory Award and the Frieze Writer's Prize. She is a Research Fellow in English at Murray Edwards College, University of Cambridge.
Drew Milne's collected poems, In Darkest Capital  were published by Carcanet in 2017. Recent chapbooks include Earthworks (Equipage, 2018); Cutting Carbons (Institute of Electric Crinolines, 2019) and Lichens in Antarctica (Institute of Electric Crinolines, 2019). He is the Judith E Wilson Professor in Poetics, Faculty of English, University of Cambridge.