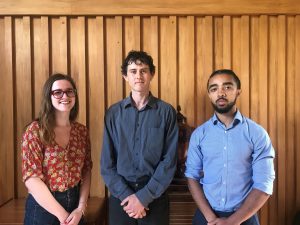 The 2022 John Kinsella and Tracy Ryan Poetry Prize was won by Gabriel Rolfe (Magdalene College) for the poem Nullarbor.
The 2022 'Other' Prize for Drama was won by Maddie Lynes (St Catharine's College) for the play Her Very Many Faces, whilst Eyoel Abebaw-Mesfin (Fitzwilliam College) was commended as the runner-up for the play My Truth.
The Poetry Prize adjudicators were Dr Ian Patterson and Professor Rod Mengham. The final adjudicator for the 'Other' Prize was Dom O'Hanlon.
Entries for next year's prizes will open in October 2022.
More information on the prizes and how to enter can be found here.