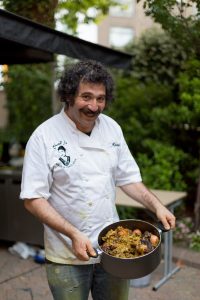 Dr Eleanor Myerson is co-hosting and moderating 'Michael Rakowitz: (G)hosting' with the Centre for Human Rights and the Arts at Bard College on 4 November.  This is an online event.
Link to further information and to register:  https://chra.bard.edu/event/michael-rakowitz/
Please note that the time listed is New York time.
Dr Eleanor Myerson is the Parker Library Early-Career Research Fellow, Corpus Christi College.