Dr Siddharth Soni wins the £25,000 Ideas Prize for 'paradigm-shifting' book, to be published by Profile
The Ideas Prize this year has been awarded to Dr Siddharth Soni for his book proposal Monstrous Archives. The Ideas Prize, one of UK's largest and most prestigious prizes for a first book proposal, constitutes £25,000 and a contract for publication with Profile Books.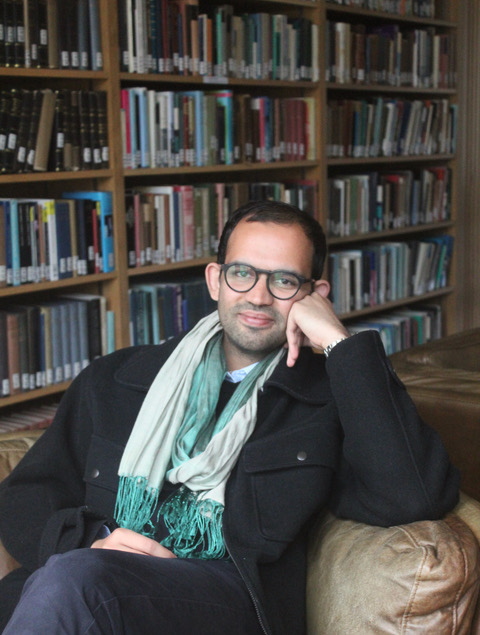 Soni is the Isaac Newton Trust Fellow at Cambridge Digital Humanities, based within CRASSH. He teaches in several areas of modern and contemporary literature at the Faculty of English, where he also helped establish the Master of Philosophy programme in Digital Humanities. His research spans digital and computational humanities, postcolonial literature, and critical archive studies.
Monstrous Archives charts the evolution of archival in the age of information technology. It excavates the colonial and military histories behind technologies of the archive, reflecting on the ways they shape how we record and revisit the past.
Soni commented: 'One might think of the archive today as not any single physical repository, but a large and inscrutable monster winding beneath our oceans, plugged into a planetary grid of data farms, undersea cables, and satellite systems. In this book I want to explore these radical yet subtle transformations. The Ideas Prize is an incredible affirmation of my work, and I am delighted to call Profile Books my literary home.'
London Review of Books (LRB) editor Joanne O'Leary, who sat on the judging panel alongside Professor Matthew Cobb, Aitken Alexander's Chris Wellbelove and Profile Book's Izzy Everingon, said: 'From card catalogues, to colonial libraries, to data centres, this paradigm-shifting book promises to change how we think about archives and the ideologies behind them. Written with flair and verve, Monstrous Archives is the love child of Borges and ChatGPT.'
Cobb, who is a Professor of Zoology and the author of many acclaimed science books, and was also on the judging panel, added: 'Monstrous Archives is an exciting, utterly novel way of thinking about archives and databases. It promises to be a game-changing book, and Siddharth Soni brings a fresh new voice to non-fiction writing'.
Caroline Bassett, the Professor of Digital Humanities and Director of CDH, added: 'This is monstrously good news. Siddharth's writing has a distinctive voice, and he is making an important and careful argument, which needs to be heard'.
Previous winners of The Ideas Prize include Peter Riley, whose book Strandings, about whale scavenging in the UK, was published in 2022, and Sarah Caputo, whose book Paths on the Ocean, about maritime navigation, will be published next year.