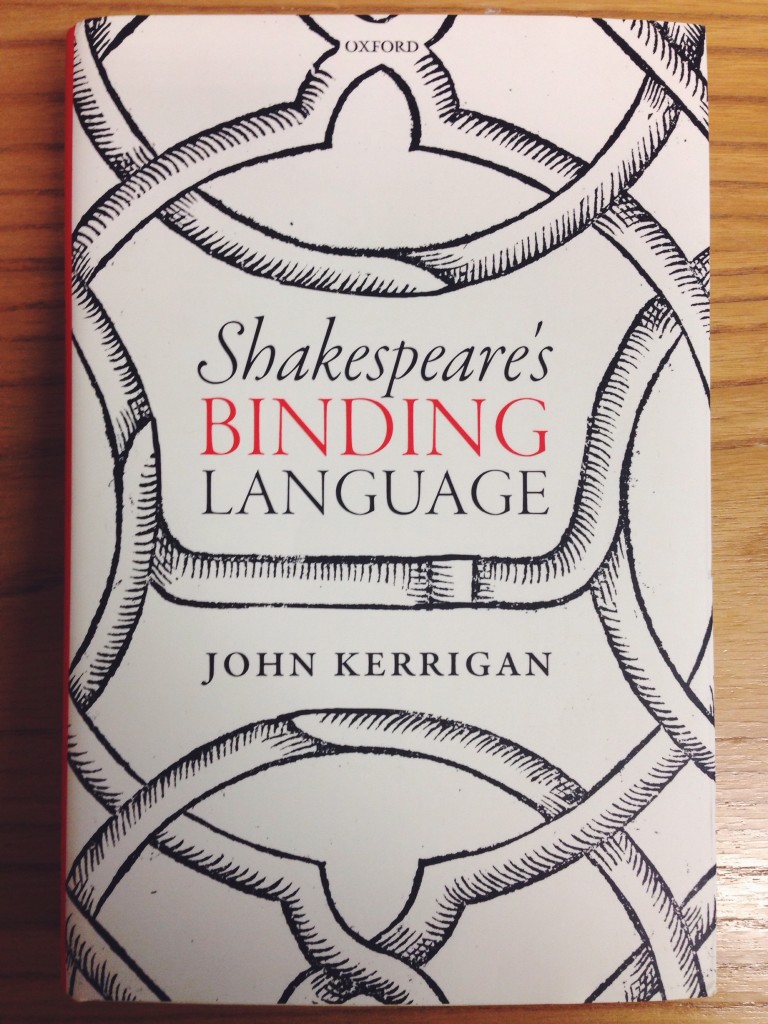 Professor John Kerrigan's new book Shakespeare's Binding Language will be published this month with Oxford University Press. The work, a state-of-the-art intervention into Shakespeare studies, offers a transformative account of a large number of Shakespeare's plays. Making interdisciplinary use of historical, legal, and religious sources, Shakespeare's Binding Language engages with new ideas about performance and 'performativity'.
"a massive, complicated and brilliant interpretation of the oaths, vows and promises that bind the characters in virtually every one of Shakespeare's plays"
– From the Telegraph's feature To read or not to read: the 10 best new books on Shakespeare.