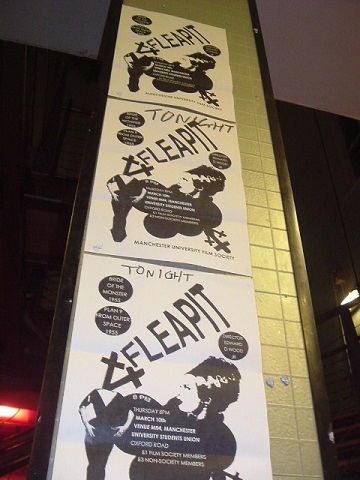 Between 2003 and 2009 Dr. James Riley ran a series of DIY film shows, events and film tours across the UK. He's now writing up this long, strange trip in the form of a psychogeographical travelogue with the working title of Road Movies.
A key influence on the project was the site-specific work of Craig Baldwin, a pioneering 'assemblage' film-maker based at San Francisco's Other Cinema.
Dr. Riley has previously published on Baldwin's work and now his own 'Fleapit' film project has been featured in Otherzine, the Other Cinema's journal of film culture.
The interview was conducted by Evie Salmon who in her introduction to the text provides an accurate account of a 'typical' Fleapit show. You can read the full interview here.