Dr Jessica Berenbeim, Jesus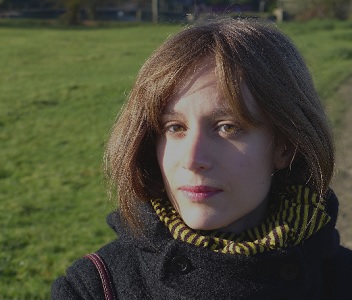 Biographical Information
University Lecturer; Fellow of Jesus College.
I'm from the USA (BA, PhD Harvard), and I first came to the UK to study here in Cambridge for the MPhil. I was a Junior Research Fellow at Magdalen College, Oxford, and I've also held fellowships at or collaborated with a number of cultural institutions, including the British Library, the British Museum, and the National Archives.
Research Interests
The aesthetics and materiality of writing; medieval art and architecture; archives and archival theory; the cultural history of medieval Britain.
The central theme of my research is the role of visual culture in documentation, historical knowledge, and political power. I teach for the medieval literature papers in Part I and Part II, and on visual and material culture more broadly in Part II.
Areas of Graduate Supervision
Interdisciplinary medieval studies; material texts; the intersections of literary and visual culture.
I would especially encourage enquiries from research students interested working with museums, libraries, archives, and other external institutions.
Selected Publications
Books
as author
—Art of Documentation: Documents and Visual Culture in Medieval England (PIMS/Toronto, 2015)
as editor
—with J. Cherry and L. de Beer, Seals and Status: The Power of Objects (British Museum, 2018)
—with T.A. Heslop, Invention and Imagination, special issue, British Art Studies, 6 (2017)
Articles and chapters
—'The Tomb of Virgil', in The Virgil Encyclopedia, ed. R. Thomas and J. Ziolkowski (Wiley-Blackwell, 2013)
—'Personal and Institutional Patronage in the Sherborne Missal', in Patrons and Professionals in the Middle Ages, ed. P. Binski and E.A. New, Harlaxton Medieval Studies, 22 (2012)
—'Script after Print: Juan de Yciar and the Art of Writing', Word & Image, 26/3 (2010)
—'An English Manuscript of the Somme le roi', in Cambridge Illuminations, ed. S. Panayotova (Harvey Miller/Brepols, 2007)
Forthcoming
—'Medieval Treaties and the Diplomatic Aesthetic', The Medieval Globe, 4/1 (forthcoming 2018)
—'Double-crossed in Translation', in Beyond Words, ed. L.F. Davis et al. (forthcoming 2018)
—'Domesday in Disguise', in Manuscripts East and West, ed. A. Bovey et al. (forthcoming 2018/19)