Information for Prospective Postgraduate Students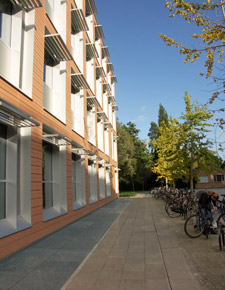 This is an informal supplement to the detailed information about the structure of courses provided by the Faculty in the Postgraduate Prospectus. It attempts to describe in general terms what the Cambridge English Faculty expects of its graduate students and what our graduate students can reasonably expect from us.
We also have specific information about our 1 year MPhil courses,
Please note that although prospective graduate students may wish to look at the list of faculty members' research interests before they decide to apply here, supervisors aren't appointed until after the candidate has been accepted and can't appoint themselves to supervise a project in advance.

To access the online application form please go to the Postgraduate Admissions website. Information about funding and making an application are located in the navigation menu.
*The final deadline for applications is 6 January 2022*
If you have any queries about the admissions process please contact:
Anna Fox
Postgraduate Coordinator
9 West Road
Cambridge CB3 9DP
United Kingdom
Tel. 01223 335076