What Our Students Say
Luke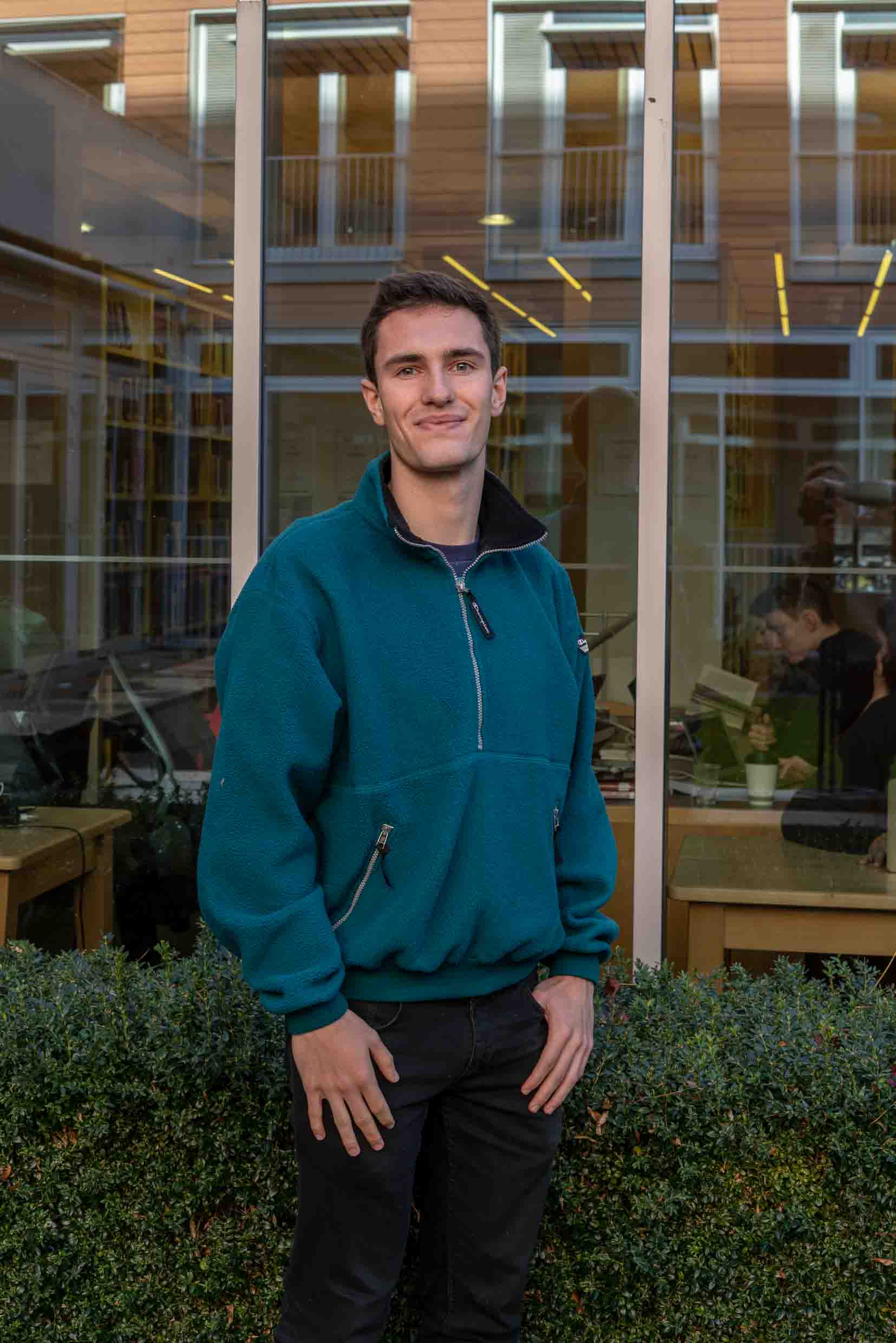 The great thing about university education is that you have a much greater say than school about what and how you study. Beyond the flexibility of the course itself, various committees, such as our Student Consultative Committee, also give students an opportunity to speak to representatives of the Faculty and ensure that our time studying English is the best it can be. Although English students spend a lot of time in colleges and in the library, the Faculty and the Undergraduate Reps also work together to build a sense of cohesion and community within the Faculty. We work alongside the Faculty Outreach Officer to involve our students to a greater extent in widening participation.
One of the things that people often worry about when arriving at Cambridge is the cost of educational resources, which for English students means books. Lots of books. But with a dedicated library inside the English Faculty, a copyright library two minutes' walk away, and college libraries as well, there's no need at all to ever buy a book during your time here if you don't want to. Even if you do, there are generous book grants made available by some colleges, meaning that the cost of books is one less thing to worry about.
Shameera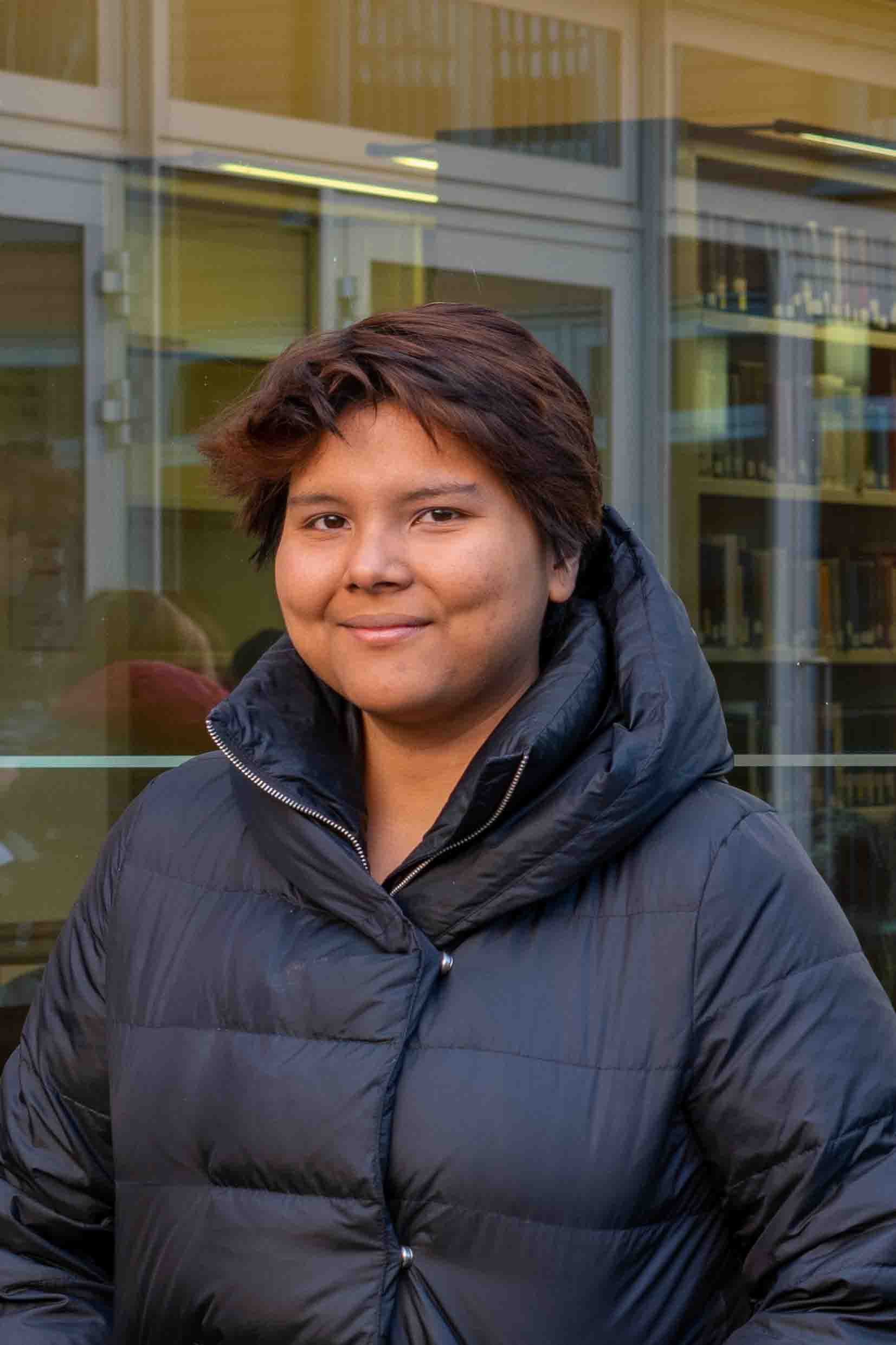 Venturing into the English course as an international student has been nothing short of a life-changing enterprise. At first, my highly diverse background seemed like something to be worried about as I embarked upon a degree that had little or no relation to my identity. I grew up with a rather international understanding of literature, and yet it took coming to Cambridge to understand that my prior preconceptions of what constituted the 'right' form of literature growing up – a narrow conception of certain 'great' English authors – would prove to be the precise problems I'd grapple with during my time here. In the discipline at large, and also here in Cambridge, strong efforts have been made by students and researchers to break our fortified 'canonical' understanding of English. I found that even within the earlier parts of the English course, which tend to be more historically focused, I was able to pursue more unusual topics I found deeply fascinating. In my second year I wrote a dissertation on Kendrick Lamar, which proved to be profoundly rewarding and will stay with me in the years to come.
Writing on such a range of topics has given me a far richer understanding of my relationship with words, and how I am able to use my knowledge to think about different perspectives and break the norm.
At Part II (the final year of the English course), the depth of exploration that is possible is riveting. I am now writing on literature in translation, climate change in relation to postcolonial ecocriticism and tragedy, the carceral complex in the Black Arts Movement poets, identity formation within the Malaysian Sinophone diaspora and a host of other topical issues, where I am able to adopt a highly interdisciplinary approach to my work (the TV show Fleabag, for instance, made it into one of my essays on the topic of tragedy). Many possibilities exist within the course, and I have personally found it exciting to walk into a supervision, bearing with me a non-Eurocentric perspective that offers a generative challenge to how we think about the discipline of English.
Tim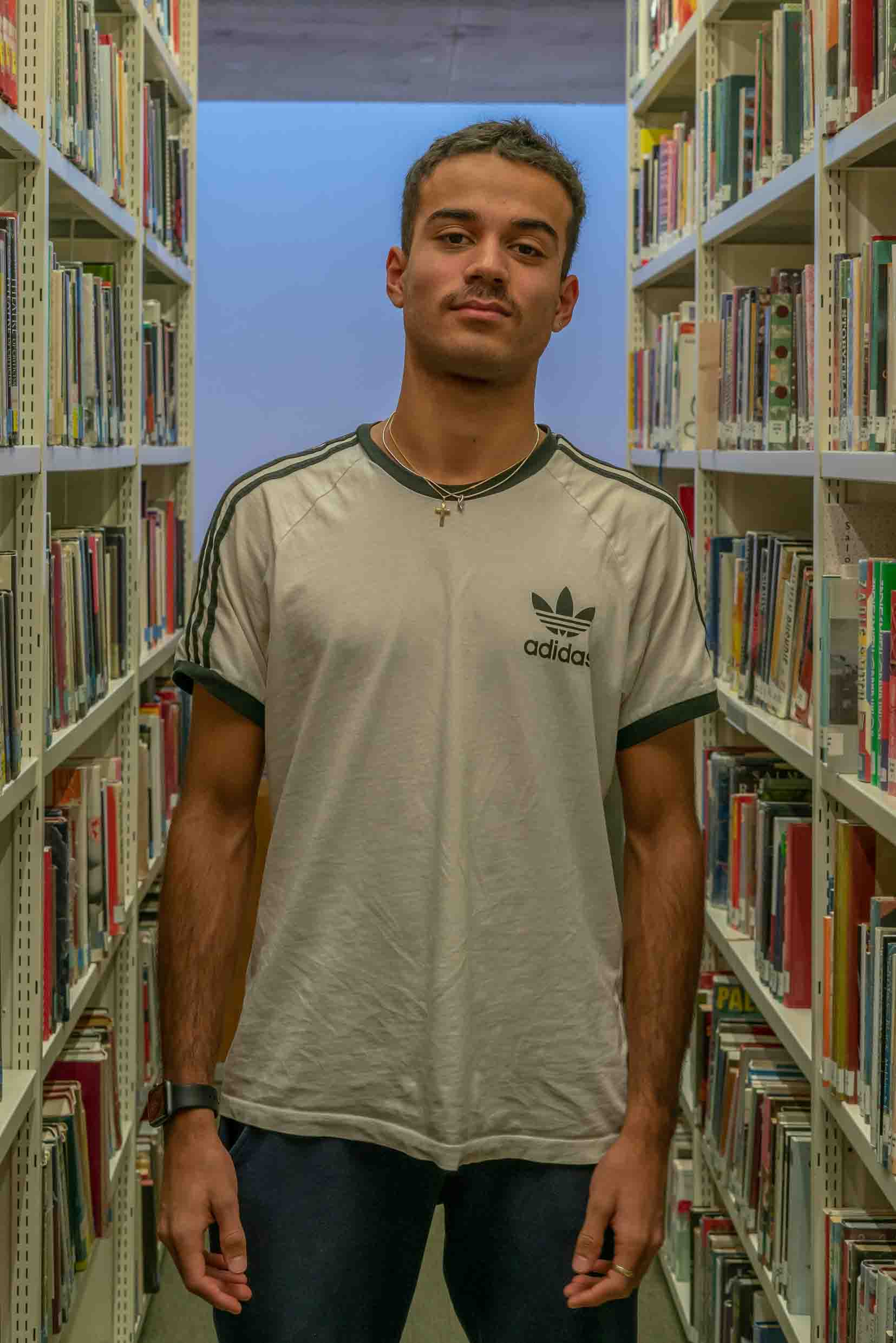 Studying English at Cambridge is unique because of its freedom. The three years of undergraduate study are about finding out the thoughts and problems your brain likes to question and, by your final year, being able to participate in nuanced conversations with others who share your passion. I came from a school background where I didn't always have as much support as I might have liked, but here I have felt enabled to be comfortable creating the routine that suits me, filling my time with the work and extra-curricular activities that interest me.
Over the past two years I have spent a lot of time getting involved in the student theatre scene, directing and designing shows alongside my studying. Despite not being engaged with anything theatrical before coming to Cambridge, getting involved in drama has meant that I have found some great friends and faced many challenges, both of which have supplemented my degree immensely. Due to the shorter terms in Cambridge, the workload can be high, but the theatre provides an external space to express creativity and explore ideas which will then feed back into the written work of the degree. I have now stepped back from the theatre and am working more in filmmaking, as well as studying some classic film in my third year modules. Now in my final year of study I feel I've found the areas of thought which I am most passionate about within English studies. I'm constantly learning how I work and trying to keep up as this changes, but the uncertainty of each week keeps things interesting.
Iulia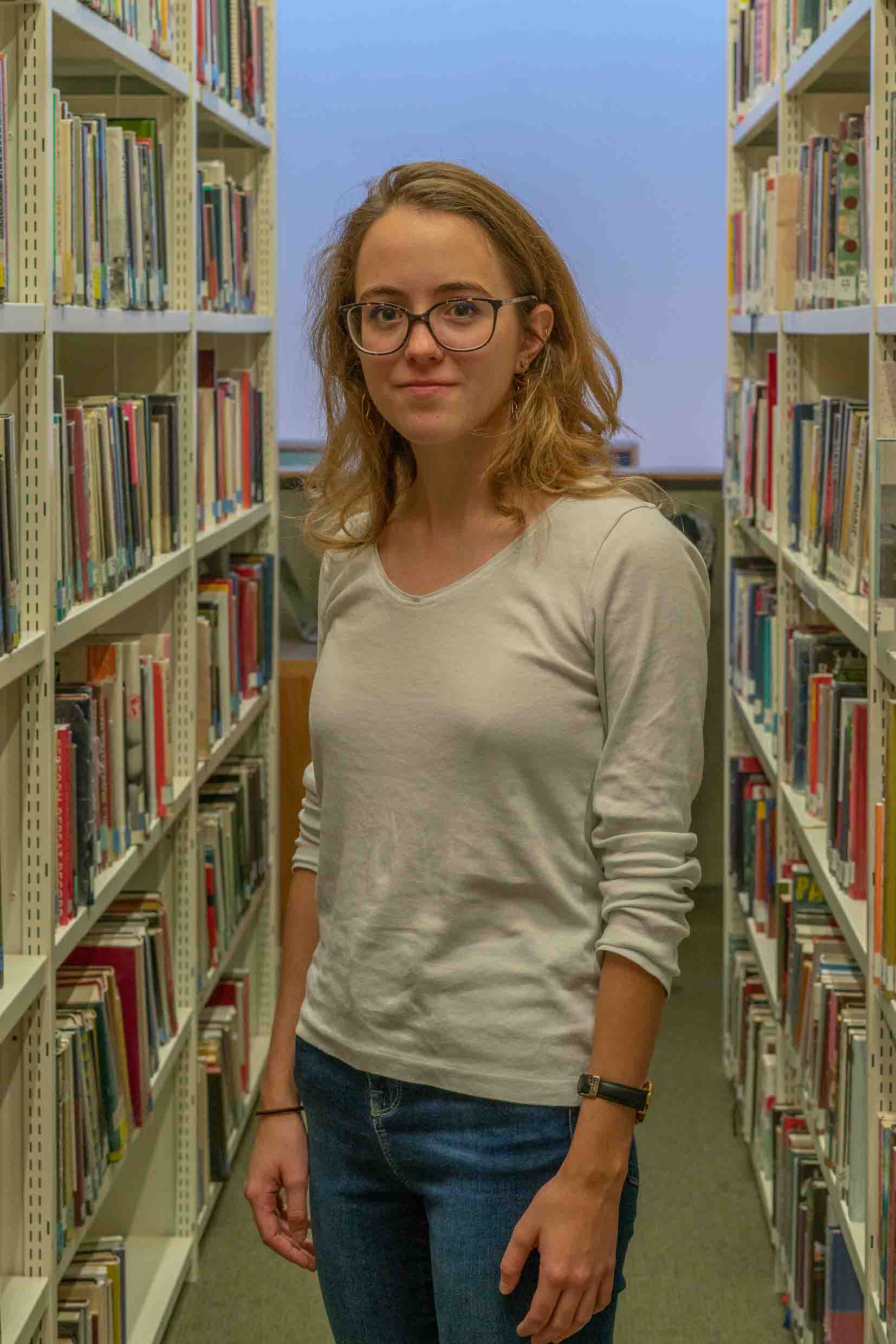 When I first started studying English here, I was blown away by how varied the course is. Even within the same college, you have the opportunity to focus on completely different texts and approaches to your peers. Cambridge not only allows but encourages you to pursue your own interests and question what 'canonical' literature has been and should be.
In my second year, I happened to go to a few lectures that looked at medieval romances from a postcolonial perspective. The lectures had such a different approach to anything I've studied before that I chose to look at depictions of other races in crusading literature, and conceptions of 'otherness' and national identity across time. Given the political climate at the moment, I got very excited when thinking about how considering medieval literature from this angle could relate to concerns we have about the 'othering' of different cultures now.
I've come to realise that there really is no wrong interpretation or wrong critical opinion as long as it's well supported, and that you can create your own definition of the canon. It is sometimes thought that the only works that merit attention in the study of English literature are a small group of famous texts and authors. This is definitely not true, and I'd massively encourage any prospective student to follow the trail of everything that they find interesting! It's not about being wacky, it's just about being curious and reading widely as you pursue your interests, even if they range well beyond what might be thought of as traditional topics.
If you're thinking of applying here, please don't be put off by the imposing history or by the mystique around the university. If you have a curious mind and a love of literature, you should absolutely give it a go!
After Cambridge English
Rianna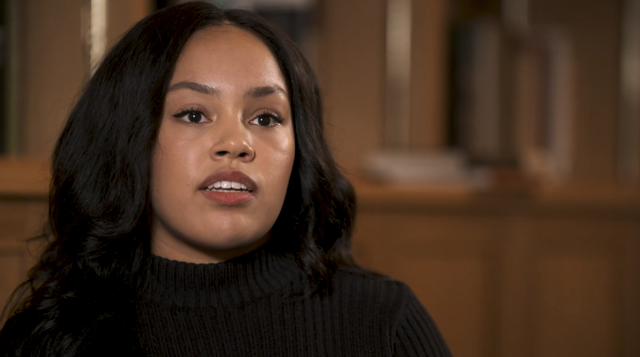 'I graduated from Cambridge in 2017 and I now work at the BBC, in broadcast. I also worked for a little bit at the Financial Times. My day-job involves producing the news, writing the news, coming up with original reports for TV, online, and radio. The Cambridge course has definitely helped with that. Things like Practical Criticism encourage you to think outside of the box, and a lot of that can easily be applied to the way that you can do news and think about news. Cambridge also encourages you to think for yourself, to work independently, and also be curious. A lot of journalism is about being curious and coming up with new angles.'
Will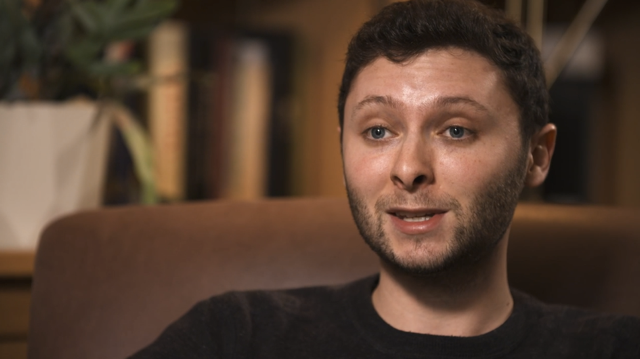 'I'm currently studying at law school to become a barrister. One of the key skills that I feel the English course gave me is the ability to notice things. That's often an underrated ability. It encompasses attention to detail, an ability to read texts, to decipher them, to detect small changes in tone, to detect why one word matters as opposed to many others.'