Safely Held Talking, Learning, Healing:
Research and Development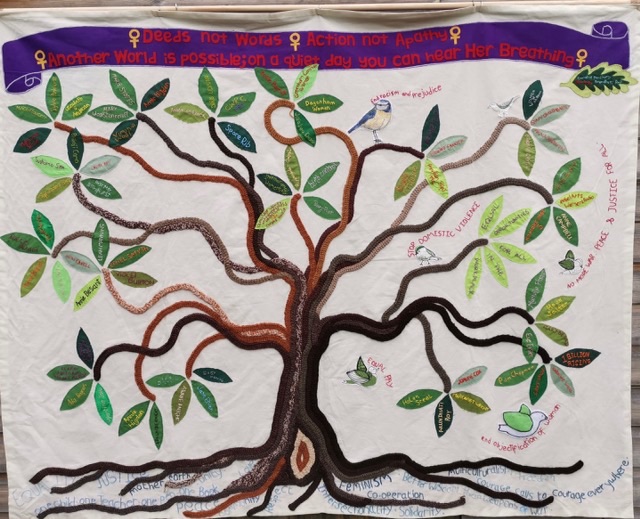 Banner by Sew Angry
Judith E. Wilson Drama Studio
Workshop dates and times
Sunday 2nd February:             
1:30pm – 5:30pm
Thursday 13th February:        
11:00am – 4:00pm
Sunday 23rd February:           
1:30pm – 4:00pm
Tuesday 3rd March, 6:00pm – 9:00pm   PLEASE NOTE THIS SESSION HAS BEEN CANCELLED
Running until July 2020, a series of workshops in the Judith E Wilson Drama Studio for people involved in issues around mental health, including survivors/service users, those who support them, providers, students, educators and researchers. 
Each workshop will aim to provide a safely held space for talking, learning and healing and to support everyone's endeavours. 
Penny Morris (originator of the performance model established in Cambridge medical education during her Research Fellowship at Hughes Hall) and Delia Muir (Wellcome Engagement Fellow) are investigating how different performance methods for encouraging open, clear communication can produce empowerment in mental health, by elucidating ways to ensure unheard voices in healing are listened to and acknowledged, and to generate fresh practice.
Effective communication with safe space to speak openly is the heart of healing but often lacking.  Role-play/simulation can provide safe rehearsal and enable forensic attention to what is said and heard, or not, while safe conversations with a creative focus in solidarity, enable people to talk about difficulties, often for the first time. 
Please do contact Penny Morris 
pennymorriscommunication@gmail.com
 if you would like to learn more about this Project and also if you have any questions.