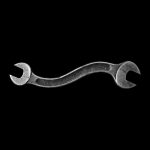 'The Functions of Criticism' will be a two-day conference held on 19-20 May 2023, at the University of Cambridge.
The keynotes will be Rita Felski (University of Virginia), Jonathan Kramnick (Yale University), and Sarah Dillon (University of Cambridge), with further speakers to be announced.
This event will be an interdisciplinary conference exploring questions of function, use, and method in the humanities, jointly supported by the Centre for Research in the Arts, Social Sciences, and Humanities, and the Faculty of English.
We welcome proposals for 20 minute papers. Deadline for proposals: 20 November 2022. For event details, the full CFP, and contact information please see https://www.crassh.cam.ac.uk/events/34540/