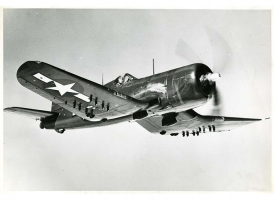 ALL MY SONS BY ARTHUR MILLER @ ROBINSON AUDITORIUM, 17th-20th NOVEMBER, 19:30
Every man has a star… the star of one's honesty.
A tree has blown down in the night. It's Larry Keller tree; the tree that his mother planted in his memory after he disappeared three years ago. It's 1946: the War is over, but its memory–the inter-personal ruptures it has caused–continue to intrude on the Keller family's life. Kate Keller, Larry's mother, refuses to accept that he might be dead; Chris, his brother, scarred by the war and now in a relationship with Larry's ex-girlfriend, Ann Deever, encourages his family to move on. But when it transpires that Joe Keller, the play's patriarch, was complicit in the manufacturing of faulty aeroplane parts—parts which could have been a possible cause of Larry's death—the foundations of the Keller family are shaken to their core. Unresolvable questions about guilt and responsibility, youth and ageing, materialism and selflessness all vibrate in Arthur Miller's brilliantly crafted, tragic meditation on the shadowy underbelly of the American Dream.
For futher information and to buy tickets: https://www.camdram.net/shows/2022-all-my-sons

Directed by James Critchley, English, 2020; produced by Martha French, English 2019, MPhil 2022.