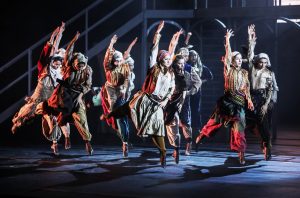 1923
, a new Turkish musical whose book has been co-written by Mert Dilek, premiered
to great acclaim 
at Istanbul's Zorlu Performing Arts Center on 23 April 2023. Dilek, PhD candidate at Trinity College, was commissioned to write the work with Yekta Kopan and Mehmet Ergen in commemoration of the centenary of the founding of the Turkish Republic. He also provided the cast and the creative team with dramaturgical guidance throughout the production process. The production is directed by Mehmet Ergen and Lerzan Pamir, and designed by Robert Innes Hopkins, Malcolm Rippeth, and Douglas O'Connell. With a cast of over 100,
1923
is the largest piece of musical theatre ever produced in Turkey.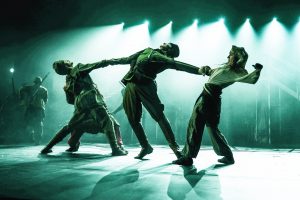 1923
chronicles the Turkish War of Independence and the subsequent declaration of the Republic through the eyes of four schoolchildren lost in a museum. The musical is scheduled to run until early 2024. For further information about the production, including images, please see
this link
.