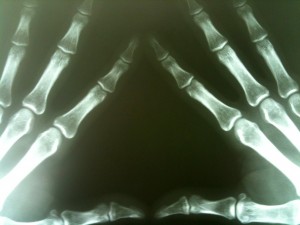 On Monday 29th February, Dr Sarah Dillon will host 'Body of Essays', a collaboration between the Wellcome Trust and BBC Radio 3. The Wellcome Collection Reading Room will be the setting for a live recording of a series of Radio 3's 'The Essay', in which five writers will ruminate on a different organ of the body.
The speakers include:
Annie Freud, poet and visual artist, writes about the kidneys.
Thomas Lynch, poet-undertaker, writes about the uterus.
Philip Kerr, crime author, writes about the brain.
Chibundu Onuzo, young author, writes about the thyroid.
William Fiennes, author, writes about the bowel.