Theory, Criticism, and Culture
MICHAELMAS TERM 2022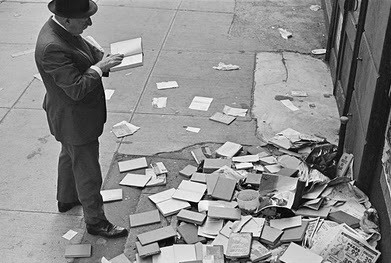 (Image from André Kertesz, On Reading)
This term, the Theory, Criticism, and Culture Research Seminar will function as a reading group. Our text will be John Guillory's Cultural Capital: The Problem of Literary Canon Formation (1993), published 30 years ago next year. The text is accessible online via iDiscover (Raven password required).
Meetings will be held in the English Faculty (G-R05) at 5pm on the following dates:
Monday, 17 October (week 2): chapter 1, 'Canonical and Noncanonical'
Monday, 24 October (week 3): chapter 2, 'Mute Inglorious Miltons'
Monday, 14 November (week 6): chapter 3, 'Ideology and Canonical Form', & chapter 4, 'Literature after Theory'
Monday, 28 November (week 8): chapter 5, 'The Discourse of Value'
Refreshments will be served.
All are welcome. Enquiries to Ross Wilson (rmw24).