American Literature Research Seminar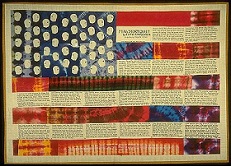 Seminars will take place via Zoom at 4pm and require pre-registration. A Google form will be circulated beforehand and Zoom links will appear on the seminar's Moodle page, but you may also request a link by emailing any of the convenors at fce20@cam.ac.uk, sr875@cam.ac.uk, or jtc40@cam.ac.uk.
Michaelmas Term 2020
15th October Introductory meeting
29th October Josh Schneiderman (CUNY Hunter College)
'John Ashbery's Republic of Postcards'
12th November Laura Murphy (Sheffield Hallam University)
'The Uses and Abuses of the New Slave Narrative'.
26th November Rachel Sykes (University of Birmingham)
'The Institutional Time of Precarity in Contemporary American Women's Writing'
Lent Term 2021
28th January Andrew Epstein (Florida State University)
11th February Riché Richardson (Cornell University)
25th February Adrienne Brown (University of Chicago)
---