HOW TO WRITE A POEM:
An Occasional Series of Workshops and Events with Bhanu Kapil in the Judith E. Wilson Drama Studio.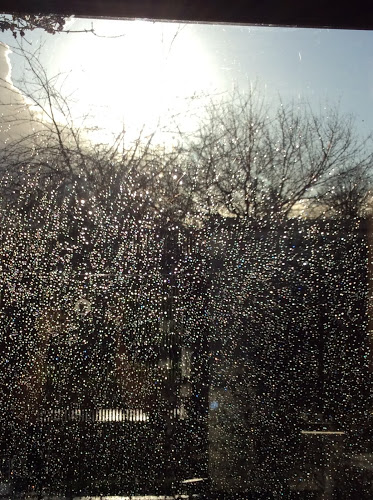 Workshop Cycle 2:
(Theme: Water) 
All workshops will take place on Tuesday afternoons between 1.30 and 3.30 p.m.
Jan 21: Opening practice: Connecting after the winter break
What emerged? We will take a contemplative walk to the river, and if that is not accessible for everyone in the group, we will bring the river into the studio itself.
Jan 28: Poetry, ritual and performance
This session will be a re-enactment of Lygia Pape's Good Blood, followed by writing.  This will involve a tarp and red ice cubes.  Please bring your notebooks or something to write in.
Feb 4:  Talk and practice with Sayra Pinto
Visiting from the Bay Area in the U.S. Sayra is an extraordinary indigenous thinker, change-maker and activist, whose practice extends to poetry and installation.  She asks: "What are the links between creativity and survival?"
Feb 18:  Talk and practice with Andrew Wille
Visiting from London, Andrew will lead us through a "water" practice developed as part of his Four Element Theory.
Feb 25:  Talk and practice with sculptor Stuart Middleton
Stuart is visiting from Glasgow/Argentina. He is bringing sheep's wool, and other materials, for a weaving/building/writing experiment.
UNFORTUNATELY THIS SESSION  HAS BEEN POSTPONED.
BUT GOOD NEWS, STUART SAYS THE SHEEP ARE SHORN ON HIS MOTHER'S FARM IN THE SPRING ANYWAY,  SO WHEN WE HAVE OUR PRACTICE THERE WILL BE SO MUCH WOOL!
March 3: Revision workshop
Bring five copies of a piece of writing you developed this term, inspired by or deviating from the talks, practices and shared experiences. You will receive feedback and have a chance to develop a revised work, then share it.
THIS SESSION HAS BEEN CANCELLED. 
WORKSHOP PARTICIPANTS ARE ASKED TO PLEASE REFER TO THE BLOG BELOW FOR FURTHER INFORMATION.
Any changes and further announcement of times/location/content, as well as on-going documentation, can be found at this blog: