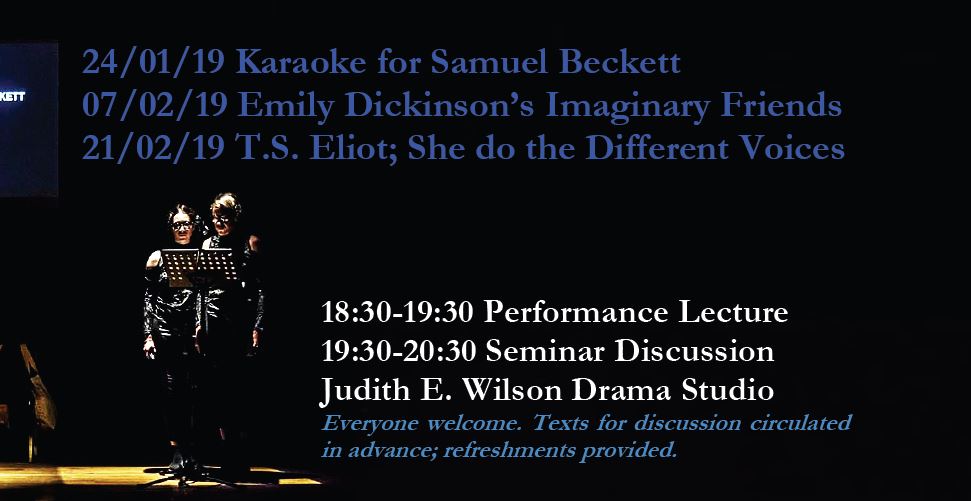 Please join us this Thursday (24th) at 18:30 in the Judith E. Wilson Drama Studio for Karaoke for Samuel Beckett, a performance lecture on Beckett's later work, followed by a seminar-style discussion from 19:30. Everyone welcome to join—undergraduates, graduates, faculty, and others. And do feel free to circulate to anyone else who may be interested. 
If you'd like to stick around for the discussion, can we suggest you try and bring along copies of Krapp's Last Tape, Happy Days, Words and Music, and Rockaby (all in The Complete Dramatic Works, or in The Selected Works of SB III). Please see also possible–though by no means obligatory–prompts for discussion: Roland Barthes' 'The Grain of the Voice' (trans. Stephen Heath) and Eric Griffiths' essay 'The Disappointment of Christina G. Rosetti' (esp. his discussion of Schopenhauer & voice). 
Feel free to be in touch with any questions. We really look forward to seeing many of you there.