Sarah Hall Becomes First Writer to Win
BBC National Short Story Award Twice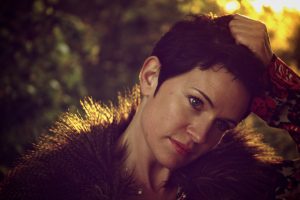 Twice nominated for the Man Booker Prize, Sarah Hall previously won the BBC NSSA award in 2013 for 'Mrs Fox'. She was further shortlisted in 2010 and 2018. The award-winning author of five novels and three short-story collections, she was born in Cumbria and lives in Norwich.
Hall beat stiff competition from an extremely strong shortlist that included established and new voices, comprised of: 26 year old British-Ghanaian writer and photographer Caleb Azumah Nelson whose eagerly anticipated debut novel Open Water is released in 2021; James Tait Black Prize winner Eley Williams; poet and newcomer Jack Houston and EU Prize for Literature for Ireland 2019 winner Jan Carson.
This years' judging panel was chaired by journalist and author Jonathan Freedland and included Commonwealth Prize winner Lucy Caldwell, who was shortlisted for both the 2012 and 2019 BBC NSSA; British-Nigerian writer Irenosen Okojie, a Betty Trask and Caine Prize winner; Edge Hill Prize shortlistee and Guardian short story columnist Chris Power; and returning judge Di Speirs, Books Editor at BBC Audio. 
Established in 2005, the BBC National Short Story Award with Cambridge University was originally established to highlight a literary genre regarded as undervalued and under threat. Its aim was to recognise and celebrate the very best writers of short fiction who had no prize equivalent to major literary awards like the Man Booker Prize. 15 years on, the short story is in robust health and the BBC National Short Story Award is recognised as the most prestigious for a single short story with the winning writer receiving £15,000 and the four shortlisted writers £600 each.
Dr Midge Gillies, Academic Director, Creative Writing at the University of Cambridge Institute of Continuing Education, said:
"Sarah Hall's unsettling short story takes a good, hard look at power structures and inequalities – not just in the fascinating mother/daughter relationship at the heart of 'The Grotesques' – but in the wider associations between the homeless and the entitled in an ancient university city. As a second-time winner, Sarah Hall proves, again, how adept she is at introducing us to fascinating new characters and the strange worlds they inhabit."
Alongside the BBC NSSA, BBC Front Row also announced the sixth annual BBC Young Writers' Award with First Story and Cambridge University, an award created to inspire and encourage the next generation of short story writers. Open to 13–18 year olds at the time of entry, it is a cross-network collaboration between BBC Radio 4 and BBC Radio 1. The award was won by Lottie Mills, 19, from Stevenage, Hertfordshire for 'The Changeling'. Lottie was previously shortlisted for the BBC YWA in 2018. Her story is also available on BBC Sounds.