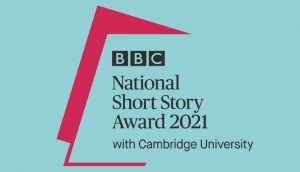 The BBC National Short Story Award with Cambridge University, and the BBC Young Writers' Award with Cambridge University are  now open for submissions.
The Cambridge English Faculty is delighted once again to be collaborating with the BBC on these prestigious national awards, which support and nurture new and established short-story writers. We will be working with our co-sponsors at Cambridge, the Centre for Creative Writing, based at the Institute of Continuing Education,  The Fitzwilliam Museum, and the University Library.
Stories are at the heart of our shared human experience, and literary scholars and students have a special interest in how this dynamic form of fiction responds to a changing world. As we embark on the fourth year of our involvement with the awards, we are looking forward to celebrating the diversity and vibrancy of this thriving form, and reading stories which will offer vivid new insights into our contemporary moment.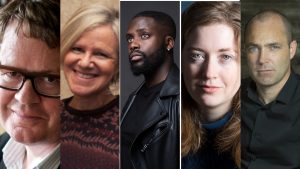 The National Short Story Awards are open to previously published writers, who may submit new or recently published work. The judges this year are the Booker Prize shortlisted novelist Fiona Mozley; award winning writer, poet and winner of the Desmond Elliott Prize, Derek Owusu; multi-award winning Irish novelist and short story writer, Donal Ryan; and Di Speirs, Books Editor at BBC Radio. The panel will be chaired by Radio 4 Commissioning Editor for Arts James Runcie. Last year's winner was 'The Grotesques' by Sarah Hall, who became the first person to win the award twice, having taken the prize in 2013. Entries for this year's competition close on 15 March 2021.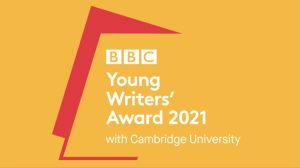 The Young Writers Awards invites all 14 – 18 year olds living in the United Kingdom to submit short stories of up to 1,000 words. Entries will be judged by the highly acclaimed Irish YA author, Louise O'Neill; twenty-year old singer-songwriter Arlo Parks; Sunday Times bestselling author and actor Robert Webb; and Guardian Children's Fiction Award winner Alex Wheatle, and will be chaired by BBC Radio 1 Presenter Katie Thistleton. Entries close 22 March 2021.
Read here about last year's Young Writers Award winner, Lottie Mills, who is now a second-year undergraduate at Cambridge. Lottie won the prize for 'The Changeling', a story inspired by 'otherhood' and her frustration with 'how difference, especially disability, is represented in fiction'.
For full details of how to enter the 2021 competitions, see www.bbc.co.uk/nssa and www.bbc.co.uk/ywa