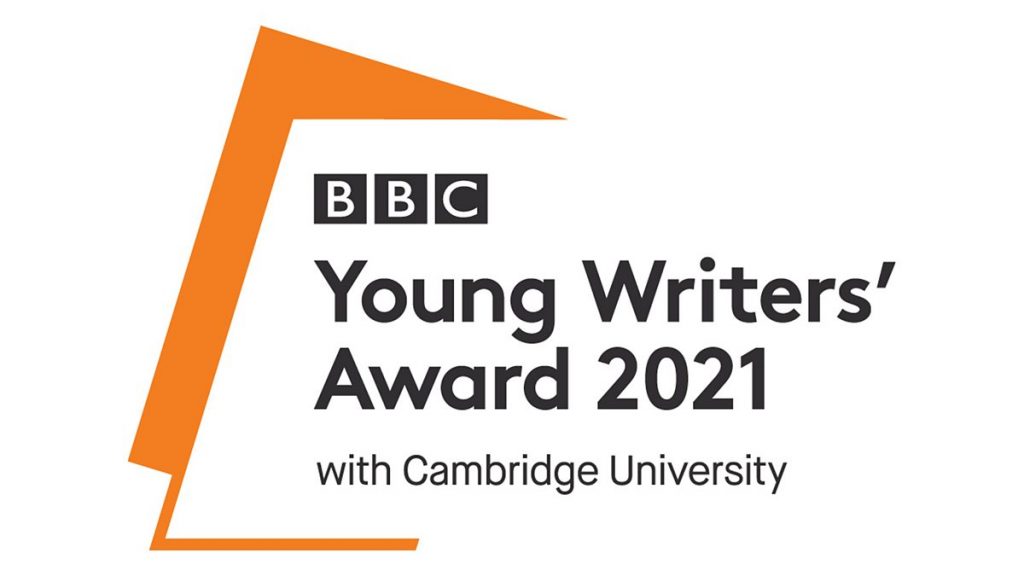 Tabitha Rubens, 19, from London, has won the BBC Young Writers' Award 2021 with Cambridge University (YWA) for 'Super-Powder', a story written after the winter lockdown when young people were struggling with their mental health and self-esteem. Exposing modern society's exploitation of insecurities for profit, the story was praised by the judges for its 'spirit of adventure' and its 'distinct voice' with Tabitha called 'a serious talent' by writer and judge, Louise O'Neill. The news was announced live on BBC Radio 4 Front Row this evening (Tuesday 19 October).
Talking about her story and why she wrote it, Tabitha Rubens says: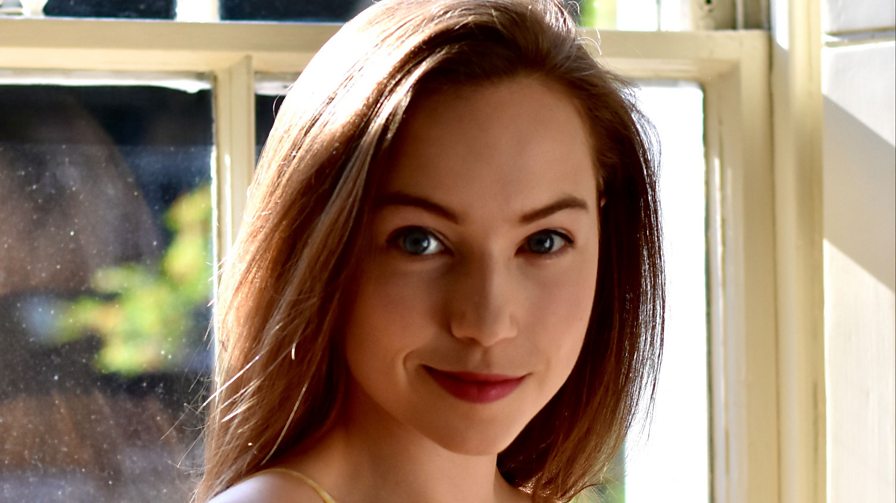 "I wrote 'Super-Powder' in April, after the winter lockdown. Mental health in the UK, particularly amongst young people, has been steadily worsening for some time. During the pandemic, when there were few ways for those struggling to seek help, the situation was only exacerbated, with devastating effects for self-esteem and well-being. Seeing how this affected my friends and family, I wanted to write a story that emphasised the baselessness of most insecurities. Many people make a lot of money from exploiting these insecurities and promoting unrealistic and constantly changing ideals. I also wanted to play around with the structure of the story to underpin the theme. The words move around on the page so that the reader has to shift their gaze to follow them. I wanted to try not only to make the story more engaging to read, but also to mirror the way your attention is manipulated on social media platforms, including by targeted adverts."
Currently studying Chinese at the University of Cambridge, Tabitha was previously shortlisted for the Award in 2018. She also won the HG Wells International Short Story Competition in 2020.
Commenting on Tabitha's win Mercury Prize winner and YWA 2021 judge, Arlo Parks said,
"What I love about 'Super-Powder' is its spirit of adventure, it's sharp, it's slightly surreal and the writer's voice is absolutely original. I see a bright future ahead."
Fellow judge, award-winning writer, Louise O'Neill says:
"I was so impressed by the quality of the shortlist for the Young Writers' Award – the incredible skill displayed belied their youth – and I'm excited to see the work they produce in the future. 'Super-Powder' stood out from my very first reading. It was fresh, original, and confident, and evoked so much in a couple of sentences – something many established writers still strive to achieve! Tabitha is a serious talent and I'm delighted that this is our winning story"
'Super-Powder' is available to listen to on BBC Sounds and the BBC Radio 1 website along with the other shortlisted stories. Tabitha will be interviewed about her win on Radio 1's Life Hacks on Sunday 24th October, and will be mentored by acclaimed Irish author, Louise O'Neill as part of her prize.
Katie Thistleton, BBC Radio 1 presenter and Chair of Judges for BBC YWA 2021 says:
"Tabitha's story really stayed with me. It's clever, original, and memorable with an important message. When you're reading it, you can completely visualise what is happening which is so difficult to achieve. I was awestruck by the writer's abilities, and I'm so pleased all the judges agreed that Tabitha should be our well-deserving winner. I want to read more from this exciting new talent!" 
Tabitha beat stiff competition from Luca Anderson-Muller, 18, from Belfast for 'Fatigued'; Isabella Yeo Frank, 18, from London for 'Another Boring Friday Night'; Eleanor Ware, 17, from Bedfordshire for 'Blood and Water' and Madeleine Whitmore, 16, from Bath for 'Pomodoro (and Nasturtium Seeds)'.
Now in its seventh year, The BBC Young Writers' Award with Cambridge University 2021 is open to all writers between the ages of 14 –18 years and was created to discover and inspire the next generation of writers. A cross-network collaboration between BBC Radio 4 and Radio 1, it has quickly built a reputation for discovering the literary stars of the future with one of Tabitha's fellow 2018 cohort, Reyah Martin, winning the 2020 Canada/Europe Commonwealth Short Story Prize aged just 20. In 2019, inaugural YWA winner Brennig Davies won the coveted Crown literary prize at the Urdd Eisteddfod – a Welsh language cultural festival.
This year's judging panel was chaired by Radio 1 presenter Katie Thistleton. She was joined by Mercury Prize winner, singer-songwriter Arlo Parks; the highly acclaimed Irish author, Louise O'Neill; Sunday Times bestselling author and actor Robert Webb; and Guardian Children's Fiction Award winner Alex Wheatle.
Bonnie Lander Johnson, Newnham College, and Elizabeth Rawlinson-Mills, Faculty of Education, Cambridge University, say:
"The Young Writers' Award is a brilliant opportunity for emerging storytellers to develop their craft. Young writers of all backgrounds have the chance to access skills and learning from industry and educators, in order to shape their abilities, find their voice, and explore writing as a career. This year's winning story, 'Super Powder', shares the quality of some of the most brilliant short stories of having not a word out of place, no detail superfluous, appearing artless. Its fable-like simplicity is skilfully complicated by the rage that bubbles up at the harms inflicted by society and the media. The writing shimmers with poetic rhythms and resonances: Tabitha Rubens is clearly a young writer to watch."