Elizabeth Day (Chair of Judges)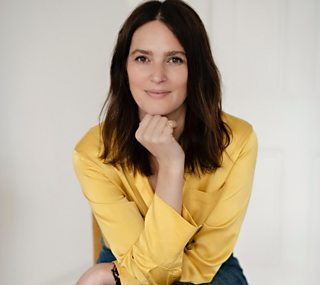 Elizabeth Day is an award-winning author and broadcaster. Her debut novel Scissors, Paper, Stone won a Betty Trask Award and her fifth novel, Magpie, published last September, became an instant Sunday Times bestseller. Her chart-topping podcast, How To Fail, a celebration of the things that haven't gone right, has seen her credited for 'revolutionising the way we see failure' (Stylist). It has inspired two nonfiction books, How To Fail: Everything I've Ever Learned From Things Going Wrong (2019) which became a bestseller and Failosophy: A Handbook for When Things Go Wrong (2020). The books have been optioned for TV, with Elizabeth currently writing the scripts. In 2019 Elizabeth's 'How to Fail' live tours attracted sell-out audiences in prestigious venues across the UK. She has presented Radio 4's Open Book and Sky Arts Book Club Live.
Elizabeth says: I'm so excited about immersing myself in the submissions and seeing what today's short story writers have to say. I'm looking forward to being moved, entertained and provoked – and for the story itself to live on in my mind long after the final page has been turned. For me, the power of a brilliant short story resonates far beyond its word count.
Will Harris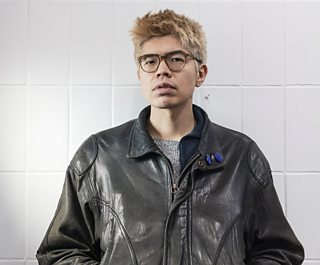 Will Harris is a writer and editor from London. His poems and essays have been published in the TLS, Granta, The Guardian, Poets & Writers and The New Republic. He received a Poetry Fellowship from the Arts Foundation in 2019 and co-edited the Spring 2020 issue of The Poetry Review with Mary Jean Chan. He is the author of the essay Mixed-Race Superman (Peninsula Press) and his debut poetry book RENDANG (UK: Granta; US: Wesleyan University Press) was a Poetry Book Society Choice and won the Forward Prize for Best First Collection.
Will says: I'm looking forward to reading lots of stories, and lots of different kinds of stories! I don't know what a short story should look like, and I think the stories I love the most probably don't know either.
Ingrid Persaud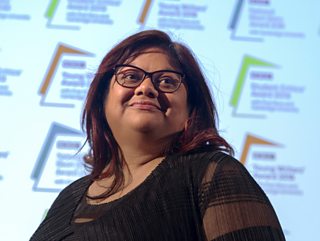 Ingrid Persaud was born in Trinidad. Her debut novel, Love After Love, won the Costa First Novel Award 2020. She also won the BBC National Short Story Award in 2018 and the Commonwealth Short Story Prize in 2017. She read law at the LSE and was an academic before studying fine art at Goldsmiths and Central Saint Martins. Her writing has appeared in several newspapers and magazines including Granta, Prospect, Five Dials, the Guardian and National Geographic.
Ingrid says: I'm excited and honoured to be judging the BBC NSSA 2022. Winning it in 2018 was a life changing experience for me so I am keen to uncover new voices of the short story form.
Di Speirs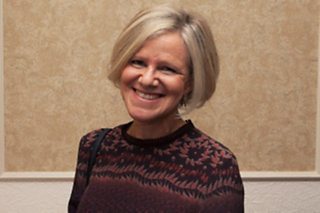 Di Speirs is the Books Editor, BBC Radio. She produced the first ever Book of the Week and has directed scores of Book at Bedtimes and short stories. She now leads the London Readings team and is the Editor for Open Book and Book Club on BBC Radio 4 and World Book Club on the BBC World Service. A long-time advocate of the formidable power of the short story, she has been closely involved in the BBC National Short Story Award since its inception and is the returning judge on the panel. A regular literary judge including for the Wellcome Book Prize in 2017 and the International Dylan Thomas Prize in 2019, she has been a nominator twice for the Rolex Mentor and Protégé Arts Initiative (Literature) and is a board member of the Edinburgh City of Literature Trust.
Di says: In each of the seventeen years now that the BBC has supported short story writers through these awards, we have been surprised, heartened and thrilled by the entries in both awards and by the light they throw on our shared experience. I can't wait to spend the spring immersed in fine fiction, seeking out the very best stories to be broadcast to our listeners in the autumn.
Gerard Woodward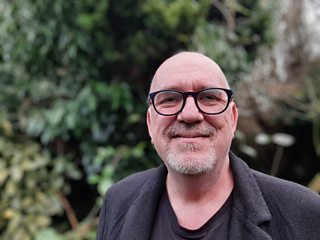 Gerard Woodward is the author of 14 books including six novels, six poetry collections and two short story collections – Caravan Thieves (2009) and Legoland (2016). He has been shortlisted for the Booker Prize, The Whitbread (now the Costa) First Novel Award, and twice for the T.S.Eliot Prize. As a short story writer he has been longlisted and shortlisted (in different years) for the Sunday Times short story Award, is included in the recent Penguin Book of the Contemporary British Short Story, and has won the O.Henry Award in the United States. He is Professor of Creative Writing at Bath Spa University.
Gerard says: I want to be immersed in a fully believable, convincing world of emotion and behaviour. Subject matter is not so important, as long as I am able to inhabit the world of the story, see and feel it. But I also want stuff to happen. I want people to do things, to face challenges, and I want to worry about them. And I want to carry on worrying about them after I've finished reading the story. The best short story writers are brilliant psychologists. So often the failure of a story is a failure of the author to really understand their characters.