The BBC National Short Story Award with Cambridge University (NSSA) and BBC Young Writers' Award with Cambridge University (YWA) open for submissions Thursday 12 January 2023 at 9am with BBC News journalist and presenter Reeta Chakrabarti chairing the judging panel for the BBC NSSA's 18th year.
Reeta Chakrabarti, Chair of the 2023 BBC National Short Story Award Judging Panel, says:
"I can't wait to get started on what promises to be a feast of reading! I'll be looking for work that's fresh, original and thought-provoking; the type of story that lingers in your head long after you've finished it. The short story form is exacting because there is no room for meandering, every word counts. In this sense, I feel there are parallels with what we do in the newsroom – we are story- tellers too, aiming to condense complicated material into clear and pithy prose. We on the judging panel will be looking closely at the quality of the writing as well as the form. The short story has a rich heritage: there are so many great short story writers, from Henry James and James Joyce to modern authors like Colm Toibin, Jhumpa Lahiri and Bharati Mukherjee, authors who can condense entire worlds and histories into a few thousand words. It's going to be fascinating to see how today's writers can contribute to this great tradition."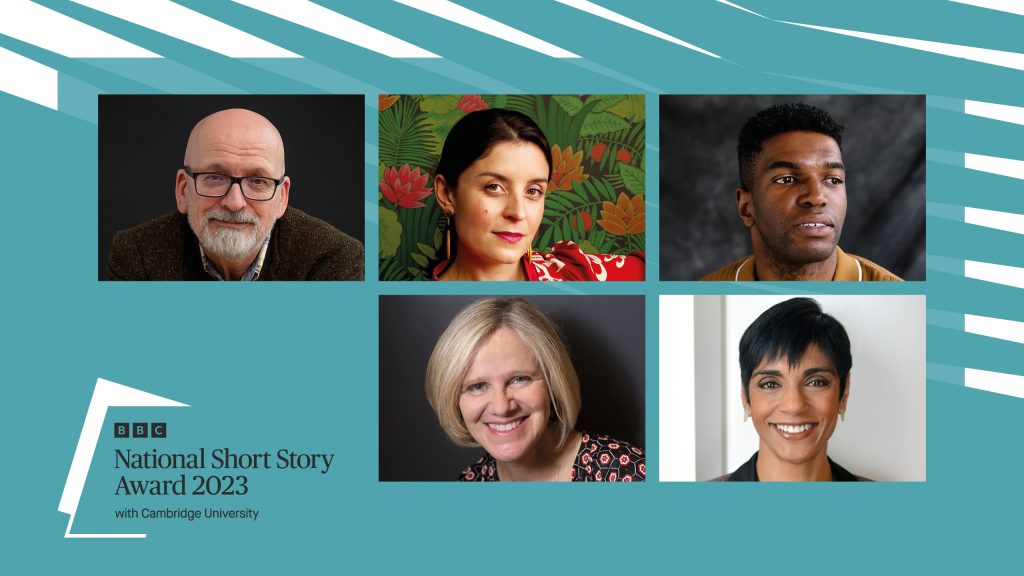 Chair of the BBC YWA for the sixth time in its nine-year history is BBC Radio 1 Presenter Katie Thistleton. Katie is a writer and the host of her own weekend show on Radio 1. She also co-hosts Radio 1's Life Hacks and The Official Chart: First Look and BBC's Morning Live. The BBC Young Writers' Award is open to writers between the ages of 14-18 years.
Chakrabarti will be joined on the panel for the BBC NSSA by Sunday Times and New York Times bestselling novelist Jessie Burton; Booker Prize winning Irish author and writer for stage and screen
Roddy Doyle; award-winning author and Creative Writing lecturer at Lancaster University Okechukwu Nzelu; and returning judge, Di Speirs, Books Editor at BBC Radio.
For the BBC YWA, Thistleton will be joined by award-winning writer and illustrator Laura Dockrill; popular BookTokker and content creator @CultOfBooks, Kouthar Hagi aka Coco; and TV presenter and children's author Konnie Huq, with one judge to be confirmed.
Katie Thistleton, Chair of the 2023 BBC Young Writers' Award Judging Panel, says:
"I'm absolutely thrilled to chair the BBC Young Writers' Award with Cambridge University again. Reading these incredible stories from the most talented emerging young writers is an absolute highlight of the year for me, and I can't wait to get stuck into 2023's entries. Everyone's got a story to tell, and this competition really is for everyone, so even if you've never written a short story before, why not give it a go?"
The BBC National Short Story Award is one of the most prestigious for a single short story, with the winning author receiving £15,000, and four further shortlisted authors £600 each. The stories are broadcast on Radio 4 and available to listen to on BBC Sounds, and also published in an anthology by Comma Press. The 2022 winner of the BBC National Short Story Award was Saba Sams for 'Blue 4Eva', a story about sexual identity, agency, power and class, taken from her debut collection, Send Nudes. Previous alumni of the award include Zadie Smith, Hilary Mantel, Jon McGregor, Ingrid Persaud, Cynan Jones, Sarah Hall, Lucy Caldwell and Jo Lloyd.
The writers shortlisted for the BBC Young Writers' Award have their stories narrated by an actor and recorded for BBC Sounds and published in an anthology. The winner of the 2022 BBC Young Writers' Award was Elena Barham, 19, from Barnsley for her story, 'Little Acorns'.
Di Speirs, Editor of Books at BBC Radio and judge of the BBC National Short Story Award since its launch, says:
"The entries for the BBC NSSA never fail to delight me or our listeners. The last few years have seen such variety and invention and some outstanding writing. As we throw open the doors for submissions this year, I'm looking forward to where imagination and creative daring might take us, into whose minds and what worlds – and confident that again there are treats ahead from writers I love and writers I'm yet to discover."
This is the third year in partnership with Cambridge University.
Dr Bonnie Lander Johnson, Fellow and Lecturer at Cambridge University, says:
"The University of Cambridge are delighted to support the BBC Short Story Awards in celebrating exceptional work from the very best storytellers of today and the young writers of the future from around the UK. In our rapidly changing world, the short story form offers a unique opportunity to reflect and explore. We encourage everyone to send in their stories. Good luck!"