International Voices Celebrated as 18th BBC National Short Story Award Shortlist Presents New Perspectives on Migration, Climate Catastrophe and 21st Century Life


The 2023 BBC National Short Story Award with Cambridge University (BBC NSSA) shortlist was announced this evening, Thursday 7 September 2023, on BBC Radio 4's Front Row. The shortlist features writers from across the globe making a home and name for themselves in the UK, with three out of the five currently living in Scotland.
The five-strong shortlist includes two of Granta's Best Young British Novelists – from 2013, Women's Prize for Fiction winner, Pakistini-British novelist Kamila Shamsie and from 2023's list, writer K Patrick. Australian novelist and short story writer Cherise Saywell and South African poetry press publisher Nick Mulgrew are honoured, alongside bestselling author Naomi Wood for a story from her debut story collection. Their shortlisted stories explore current anxieties, from the immigrant experience and the politics of where we call home, to the pressing impact of climate change, to the way we teach boys to be in the world, to how our intimate relationships are shaped by society, and the perils of social media and privacy invasion.
The BBC National Short Story Award with Cambridge University 2023 shortlist is:
'The Storm' by Nick Mulgrew
'It's Me' by K Patrick
'Guests' by Cherise Saywell
'Churail' by Kamila Shamsie
'Comorbidities' by Naomi Wood
The BBC National Short Story Award is one of the most prestigious for a single short story, with the winning author receiving £15,000, and four further shortlisted authors £600 each. The 2022 winner of the BBC National Short Story Award was Saba Sams who won for 'Blue 4eva', from her debut award-winning collection, Send Nudes. The 2023 winner will be announced live on BBC Radio 4's Front Row on Tuesday 26 September 2023.
The stories were praised by the judges for their elegance, precision, detail and intellect, demonstrating their mastering of the rigourous demands of the short form. All draw on the preoccupations of contemporary society using the intimacy of personal relationships – a married couple, an interlude with a neighbour, a remembered first love, or a fraught parent-child relationship – to explore the personal and political anxieties of a 21st century world.
The five stories will be broadcast in turn at 3.30pm on Monday 11 – Friday 15 September on Radio 4 and available to listen to on BBC Sounds. The readers of this year's stories include British- Pakistani actor Zoha Rahman (Spider-Man: Far From Home) reading 'Churail'; star of Netflix's You S4 Charlotte Ritchie (You, Call The Midwife, Fresh Meat), reading 'Comorbidities'; South African actor and comedian Cokey Falkow reading 'The Storm'; Swimmers actress, Nahel Tzegai reading 'Guests' with actor, writer and theatre-maker, Ell Potter completing the line-up reading 'It's Me'. The shortlisted stories will also be published in an anthology by Comma Press.
About the short stories: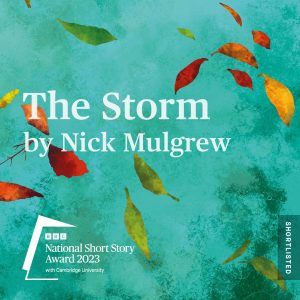 South African writer Nick Mulgrew has been shortlisted for his story, 'The Storm'. Set in the suburbs of his hometown, Durban, a divorced father visits his son Dirk at his former home one afternoon. A cruel and confrontational man who has lost control of his life, he mocks his son's sensitivities and fears, asserting his masculinity by attempting to hold his breath for extended periods in their swimming pool. As a thunderstorm strikes, Dirk's fears grow, tensions rise and as readers we find ourselves holding our breath. The judges reacted viscerally to the characterisation of Dirk and the quiet brutality of his father, in a story that examines how boys are raised.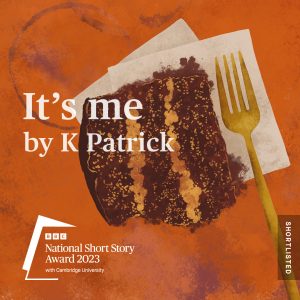 One of Granta's 'Best of Young British Novelists' and an Observer Best Debut of the Year 2023, K Patrick burst onto the literary scene after completing a master's in creative writing at Glasgow University. With work that centres 'queer instinct', their shortlisted story, 'It's Me', explores the idea of queer memory, as a young café-worker serves customers one morning. Yearning for a bigger life and a future promised, the arrival of a woman triggers memories of her past, and a taboo kiss as fourteen-year-old schoolgirls. A 'striking', 'complete' story, 'It's Me' explores the performance of being, sexuality and our quest for connection.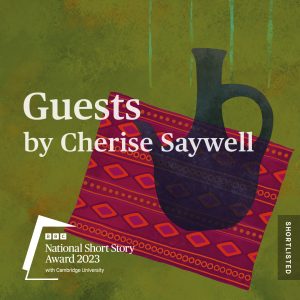 Australian novelist and short-story writer Cherise Saywell's 'Guests' was inspired by a memory of an Eritrean coffee ceremony she once attended. A story that took years to shape, Natalie, a young woman untethered by responsibilities and with a penchant for breaking into the pool next door, is surprised one day by her neighbour Bilen, a young, dignified refugee mother. Bilen honours Natalie by making her coffee in a ritual that allows each to quietly observe the other, in an exploration of class and the suspicions that arise from different life experiences. The swimming pool – within view but not quite within reach – acts as a visual metaphor; for those who have and those who don't, for loss and histories unknown and for the quiet tension between two women who have vastly different experiences of the world. The judges admired its 'precise imagery' and 'inversion of the refugee crisis discourse'.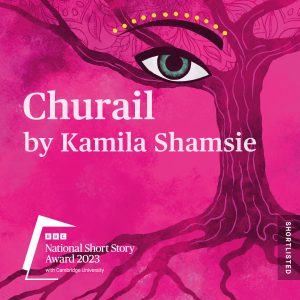 Kamila Shamsie was named a Granta Best Young British Novelist in 2013, and in the decade since has won the 2018 Women's Prize for Fiction and been longlisted for the Booker Prize for her novel Home Fire. Her shortlisted story 'Churail' was written for Virago's 2023 feminist collection Furies and inspired by the Pakistani myth of the Churail – a malignant spirit of a woman who lures men to their death. A feminist interpretation of this patriarchal folktale, a peepul tree containing the spirit of a teenage girl's mother is brought to London from Pakistan after devastating floods, in a story exploring assimilation, legacy, climate catastrophe and where we call home.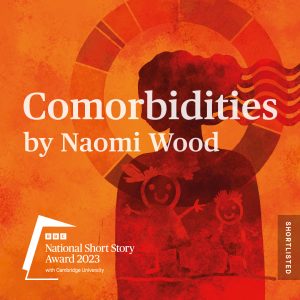 Finally, creative writing lecturer Naomi Wood's shortlisted story 'Comorbidities' is from her forthcoming debut collection, This is Why We Can't Have Nice Things (June 2024). The judges praised the 'informality' of this story about a married couple, exhausted by the reality of parenting, who make a sex-tape. Wood started writing it three years ago, when her children were one and five – inspired by her personal experience of modern parenting and the quest to be all things to all people. An exploration of a parents' 'bone-deep' love and desperate desire to protect their children, it beautifully examines the difficulty of maintaining love and intimacy in a marriage, while facing the anxieties of climate crisis, privacy intrusion, teenage mental health and the physical demands of motherhood.

The BBC also continues to celebrate young, emerging talent with the ninth BBC Young Writers' Award with Cambridge University. Open to 14-18-year-olds, the aim of this Award is to inspire and encourage the next generation of short story writers and is a cross-network collaboration between Radio 4 and Radio 1. The shortlist for the BBC Young Writers' Award will be announced on Sunday 17 September on Radio 1's Life Hacks, with the winner announced on Tuesday 26 September on Front Row.