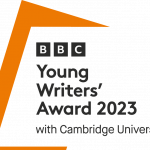 Atlas Weyland Eden, an 18-year-old home-schooled writer and poet from Devon, has won the BBC Young Writers' Award 2023 with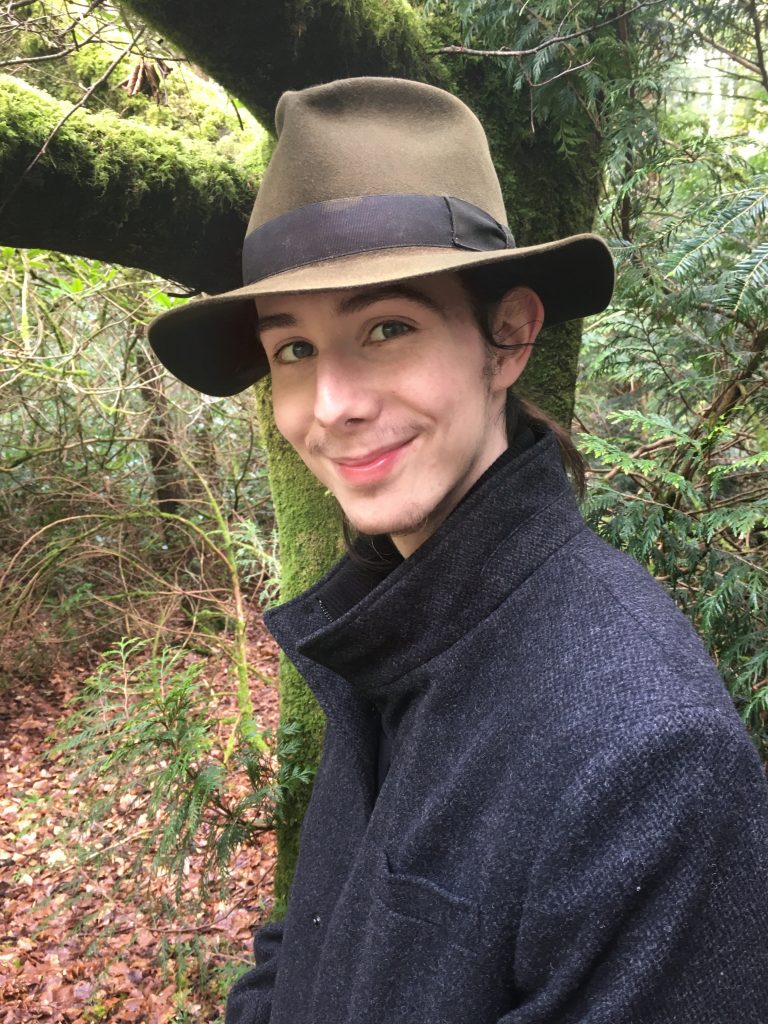 Cambridge University (YWA) for 'The Wordsmith', a story of an otherworldly craftsman who hammers words into being. The news was announced live on BBC Radio 4 Front Row this evening (Tuesday 26 September) during a ceremony held at BBC Broadcasting House.
Talking about his story, Atlas Weyland Eden says: "In reality, a wordsmith refers to a skilful writer, but for me the term conjured images of smoke and flame and splintered bones. It raised questions: What tools do you need to forge a word? What type of smithy? Who would possess the power to craft them — and why? I first wrote 'The Wordsmith' when I was fourteen, but the competition I entered it into shut down during COVID and never reopened. When I saw the BBC Young Writers' Award, I remembered the story and gave it a dust. It had a lot of potential, but it was half-baked. I tried to rewrite it… and made it worse. In the end, I had to edit it gently, removing sections and adding others, while preserving the initial magic that made it shine."
Atlas lives on the edge of Dartmoor with his parents and has been writing creatively since he was 9 years old. He won his first writing competition, Chagword's Short Story Competition, aged 13 and since then has won the Young Walter Scott Prize for Historical Fiction, the Hastings Priory Cricket Writing Competition and was a finalist in the Lewis Carroll Society Writing Competition. Atlas learnt a lot about writing from his mother, author Joanna Eden, and plans to follow in her footsteps to pursue a career in writing himself, with ambitions of writing a novel.
Katie Thistleton, BBC Radio 1 presenter and Chair of Judges for BBC YWA 2023 says: "We were blown away by the skill of Atlas' writing – 'The Wordsmith' is a masterclass in the use of imagery and description, and beautifully evokes the tradition of mythology and folklore. While all this year's shortlist demonstrated exemplary talent, there could only be one winner, and Atlas is undoubtedly a writer to watch and a very deserving winner."
'The Wordsmith' is a 'beautifully written' story inspired by old myths and folklore, which metaphorically explores the birth of language and the power of names. Inspired by the woods of Dartmoor where Atlas spends much of his time and dense with 'evocative, rich imagery', the judges immediately recognised the influence of Neil Gaiman.
'The Wordsmith' is available to listen to on BBC Sounds and the BBC Radio 1 website, read by Luke Treadaway (A Street Cat Named Bob). Atlas will be interviewed about his win on Radio 1's Life Hacks on Sunday 1 October.
Atlas beat stiff competition from fellow teenagers Evie Alam, 16, from South Shields; Daisy Kaye, 16, from Nottingham; Iona McNeish, 17, from Glasgow and Elissa Jones, 16, from Merseyside.
Now in its ninth year, The BBC Young Writers' Award with Cambridge University is open to all writers between the ages of 14 –18 years and was created to discover and inspire the next generation of writers. A cross-network collaboration between BBC Radio 4 and Radio 1, it has quickly built a reputation for discovering the literary stars of the future; 2018 shortlistee and 2020 winner Lottie Mills' debut short story collection, Monstrum, will be published in early 2024 by Oneworld as a superlead hardback, and last year's winner, Elena Barham, is currently studying English Literature at the University of Sheffield – she won the Ilkley Literature Festival Young People's Poetry Prize 2021 and was shortlisted for Goldsmiths' Young Writer 2021.
This year's judging panel was chaired by Radio 1 presenter Katie Thistleton. She was joined by TV presenter and children's author Konnie Huq; award-winning writer and illustrator Laura Dockrill; popular BookTokker and content creator @CultOfBooks, Coco; and rugby player, podcaster and author Alexis Caught.
Dr Elizabeth Rawlinson-Mills, University Associate Professor in the Faculty of Education and Fellow of Robinson College Cambridge, says:
"Atlas's extraordinarily accomplished story is a fantastic example of the very best of young people's writing. Ambitious, assured and mythic, like the others on this wonderful shortlist it responds to the questions posed by contemporary life with remarkable urgency, and with a powerfully distinctive voice. Enormous congratulations to Atlas – certainly a writer to watch."
All five stories can be read and listened to online at: www.bbc.co.uk/ywa