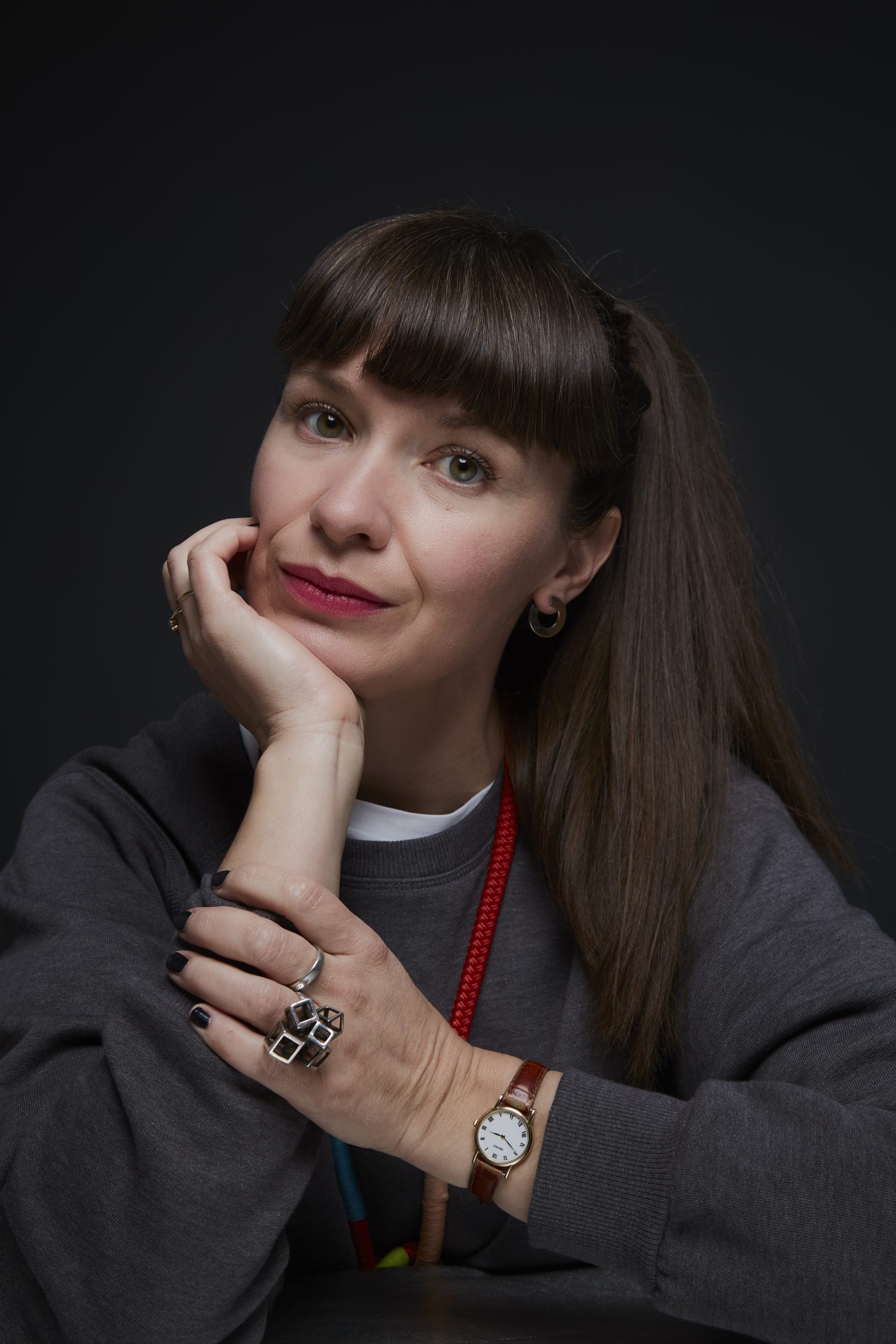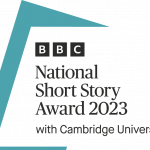 Bestselling author and UEA Creative Writing lecturer Naomi Wood has won the eighteenth BBC National Short Story Award with Cambridge University (NSSA) with 'Comorbidities', a story examining the difficulty of maintaining love and intimacy in a marriage, from her forthcoming debut collection, This is Why We Can't Have Nice Things (Orion, June 2024).
Wood was presented with the prize of £15,000 this evening (Tuesday 26 September) by the 2023 Chair of Judges Reeta Chakrabarti at a ceremony held at BBC Broadcasting House and broadcast live on BBC Radio 4's Front Row. 'Comorbidities' is available to listen to on BBC Sounds, read by Charlotte Ritchie (You, Call The Midwife, Fresh Meat).
Praised for its 'contemporaneity and humour', 'Comorbidities' is the story of a married couple, Mackenzie and Mason, exhausted by the reality of parenting their young children, six-year-old Aida and one-year-old Casper. With a rare 24 hours alone with Aida and Casper at their Granny Cherry's, and desperate to reintroduce some intimacy and passion into their relationship, the couple decide to make a sex tape. The judges were charmed by Wood's 'light and refreshing' and 'seriously funny' storytelling, which with wit and verve explores all the anxieties of modern parenting; the climate crisis, privacy intrusion, teenage mental health and the physical demands of motherhood.
Talking about her story, Wood says: "As the best and most prestigious award for the short story in the country, of course it means a huge amount for my story to be recognised for the first time in this way. I love writing short stories, but it has taken me three novels and over a decade to get there. Only now do I feel like I understand them. I started writing this story three years ago, when my kids were one and five, which is a crucially exhausting time for parents when you don't have any time for yourself, or your relationship, and the only vibrato that buzzes through everyday life is just this constant hum of sleeplessness. I guess the main thrust of 'Comorbidities' is how to maintain intimacy and love when you're assailed with caring responsibilities, work, climate change, family – this supermassive cluster of 21st century anxieties and tensions."
Chair of Judges, BBC News journalist and presenter Reeta Chakrabarti, says:
"'Comorbidities' is a sparkling gem, written with a light and wry touch, but which tackles serious themes. It stood out because it felt bang up-to-date and contemporary, with its exploration of the anxieties we all live with – about the planet, the internet, parenthood, and sex. Each character is beautifully defined, and the panel felt this was a story with lots of 'edges' – that is, with many points of contact for the reader. Naomi Wood faced stiff competition in an exceptionally strong shortlist, but she is a very worthy winner. Many congratulations!"
Di Speirs, Editor of Books at BBC Audio and judge of the Award since its launch says:
"In a very strong shortlist Naomi Wood's story stood out for its complexity and its ambition. We all admired its deft handling of contemporary anxieties, its robust honesty and, very happily, its humour. A funny story remains a rare thing! We were also delighted to discover that Wood, already an acclaimed novelist, has been immersed in short stories for some time and that her first collection – This is Why We Can't Have Nice Things – is out next year; a further example of the strength of the short story in the UK now."
Wood beat an international, topical shortlist, including South African poetry press publisher Nick Mulgrew for 'The Storm'; Pakistani-British and Women's Prize-winning novelist Kamila Shamsie for 'Churail'; 2023 Granta Best Young British Novelist, K Patrick for 'It's Me' and Australian novelist and short story writer, Cherise Saywell for 'Guests'.
This year's judging panel was chaired by BBC News journalist and presenter, Reeta Chakrabarti. She was joined by Sunday Times bestselling novelist Jessie Burton; Booker Prize winning Irish writer Roddy Doyle; award-winning author and Creative Writing lecturer at Lancaster University Okechukwu Nzelu; and returning judge, Di Speirs, Books Editor at BBC Audio.
The BBC National Short Story Award is one of the most prestigious for a single short story, with the winning author receiving £15,000, and the shortlisted authors £600 each. Each of the five shortlisted stories are available to listen to on BBC Sounds and are also published in an anthology BBC National Short Story Award 2023, introduced by Chair of Judges Reeta Chakrabarti and published by Comma Press. The 2022 winner of the BBC National Short Story Award was Saba Sams who won for 'Blue 4eva'.
Dr Bonnie Lander Johnson, Fellow, Lecturer and Director of Studies at Cambridge University says:
"Naomi's story will speak to many readers. It demonstrates the genre's capacity to be at once sharply relevant to our social moment, and deeply personal. It captures one woman's individual voice but her concerns belong to us all. The BBC National Short Story Award with Cambridge University continues to offer a place for brilliant writing at a time when we need it more than ever."
Alongside the BBC NSSA, the winner of the ninth annual BBC Young Writers' Award with Cambridge University, an award created to inspire and encourage the next generation of short story writers, was also announced. A cross network collaboration between BBC Radio 4 and Radio 1 and open to all 14 to 18-year-olds, the award was won by Atlas Weyland Eden, 18, from Devon for 'The Wordsmith'. It is also available to listen to on BBC Sounds.